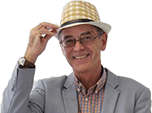 Young Driver Scheme Rolls Out Nationwide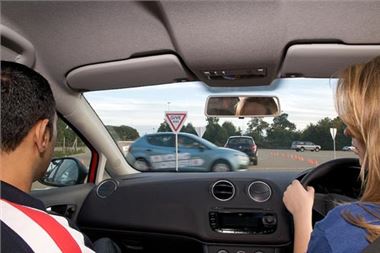 Similar to Mercedes Benz Driving Academy (mbdrivingacademy.com) the SEAT and Admiral sponsored Young Driver programme, trialled in Birmingham, is coming to Bluewater and Wembley in late February. Further venues are also set to open in Glasgow and Manchester in the spring, following the fully booked pilot programme in Birmingham. Other venues will include Bristol, Sheffield, Gateshead and Cardiff. More at youngdriver.eu
Organisers believe that this world-class road safety concept will significantly reduce road accidents and save lives by treaching youngters vital survival skills before they reach more impressionabe ages. Research shows that accident rates among young qualified drivers are slashed by as much as 40% if they're exposed to driving tuition before they begin formal driving lessons.
Sponsored by Admiral MultiCar and SEAT UK, Young Driver teaches youngsters to drive dual-controlled cars in a safe and measured environment. Professional Approved Driving Instructors (ADIs) have been amazed how focussed and determined the new learners have been, showing unprecedented commitment in taking their driving seriously. Using 200 new SEAT Ibiza 1.2 S models and specially designed driving zones, the experience has been a massive hit with both the young drivers and parents. Lessons start at just £29 including VAT.

Piloted at Birmingham's National Exhibition Centre three months ago, more than 1,000 under 17s have already been trained and there has been universally positive feedback. The two latest Young Driver venues are Bluewater in Greenhithe, Kent and Wembley City, London.

Young Driver opens to the public for the first time at Bluewater on Sunday 21st February and at Wembley on Saturday 27th of February. Bookings can be taken from today, 1st February, on the website youngdriver.eu or by telephone on 0844 371 9010.

Bluewater, General Manager, Andrew Parkinson, 'We are delighted to support the Young Driver initiative. It is an important educational and safety programme and further underlines Bluewater's commitment to supporting the local community'.

Motoring Journalist, Quentin Willson also approves: "I've just put my 11 year-old son on the programme and I've never seen him concentrate so hard. This is a road safety revolution in the making."

Admiral MultiCar, Marketing Director, Charlotte Bennett, believes the programme is industry-leading: 'As a major car insurer in the UK we are confident Young Driver will make a huge difference to accident rates among new drivers and are proud to see the project going national.'

SEAT, Head of Marketing, Steve Robertson, commented: "The opportunity to support a scheme which not only promises such an exciting experience for young people, but also brings with it the chance to help prepare kids for life out on the open road when they move on to begin on-road driving lessons, is one we simply could not turn down.

Young Driver operates with some of the very best government Approved Driving Instructors in the country so parents can be assured their children are getting the very best tuition possible.

Driving sessions are available to children over 1.5 metres (4' 11") tall, between the ages of 11 and 16, and are offered in 30- or 60-minute lessons during weekends and school holidays.

After the first lesson, (as at the MB Driving Academy) young drivers are given a Drive Diary filled in by their instructor. This allows pupils, parents and instructors to chart individual progress and focus on new skills.

Title sponsors:
SEAT UK: www.seatcars.co.uk
ADMIRAL: www.admiral.co.uk

Sponsors:
PIRELLI TYRE LTD: www.pirelli.co.uk

Venues:
BLUEWATER: www.bluewater.co.uk
Bluewater is Europe's leading retail and leisure destination and is often regarded as the UK industry's benchmark. With 1.5 million sq ft of retail, Bluewater features 330 of the best UK and International brands, 50 restaurants and bars, 13,000 free parking spaces, 50 acres of parkland, 7 lakes and attracts nearly 28 million visitors per year. Every week, half a million people shop at Bluewater. They spend on average more than £150 each visit and sales densities are second only to Heathrow Airport. 71% ABC1, they comprise Britain's most affluent retail catchment - spending £1 in every £10 spent in the UK. There's shopping...and there's Bluewater.

WEMBLEY CITY: www.wembley.co.uk
Internationally famous as a sporting, music and entertainment destination, Wembley City offers a unique setting and large spaces to hold unrivalled events and welcomes in excess of four million visitors each year.
Course links: mbdrivingacademy.com ; youngdriver.eu
Comments