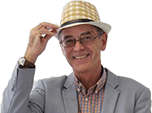 YouDrive@Porsche Resumes at Porsche Silverstone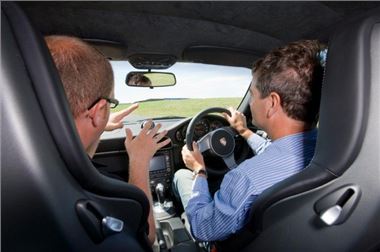 For all drivers wanting to brush up on their driving skills in preparation for a future bout of extreme winter weather, the Porsche Experience Centre Silverstone offers a specific Winter Preparation course. Utilising its Ice Hill and Kick Plate surfaces, the venue is the only location in the UK with the breadth of facilities capable of recreating the demanding driving conditions of ice and snow, regardless of the weather or the season. Under the expert guidance of a Porsche Driving Consultant, participants can tackle the challenging conditions in a Porsche, developing the instincts and technique required to correct a spin on the ice.
You can drive a Porsche

After its successful launch in 2009, YouDrive@Porsche (priced from £165) returns to the Porsche Experience centre on selected Saturdays throughout the year. Already proving popular for 2010 with spring and summer dates filling up fast, drivers can take to the tracks in their own car, developing skills behind the wheel and also get the chance to drive an iconic Porsche 911. Hosted by TV presenter and petrol-head Vicki Butler-Henderson, the four elements that make up the course cover Practical Application, Theory, Human Performance and Assessment. During last year, a variety of cars from a Toyota Yaris to a Ferrari 355 took to the Porsche tracks.

Other courses available at the Porsche Experience Centre throughout 2010 include Night Driving, designed to increase confidence and learn the best techniques for driving in the dark; and Car Control, exploring the best ways to safely correct under-steer and over-steer whilst testing a Porsche 911 to its limits.
Hone your skills and conquer the ice

Drivers wanting to venture further afield to develop their skills behind the wheel can head to the Arctic Driving Centre in Finland with the Porsche Travel Club. Offering the ultimate winter driving experience, the introductory level course, Camp4, is based at the Porsche Arctic Driving Centre near Rovaniemi, and the advanced Camp4S is based at the Porsche Driving Experience Centre, Ivalo, deep in the Arctic Circle. Both are ideal for honing winter driving techniques in a safe environment. Courses are run over consecutive weekends starting from January 30 until March 2010.

Porsche Human Performance Centre goes from strength to strength in 2010

The Human Performance Centre based at the Porsche Experience Centre, Silverstone, is a sports science laboratory designed for fitness assessment and training, run by a team of experts with a rare combination of academic qualifications in science and coaching, competitive backgrounds as elite athletes as well as experience of working at the highest level in motorsport. The centre continues to grow its international reputation, Formula One driver Mark Webber, MotoGP ace Bradley Smith, the Endura Racing international cycling team and international sportscar driver Liz Halliday are all active supporters and participants.

A three day Porsche Human Performance Training Camp is taking place in the New Forest on 5-8 March to prepare drivers for the demanding 2010 motorsport season ahead through a mixture of indoor and outdoor training exercises including gym sessions, running, cycling, swimming and kayaking. Back at the Silverstone, a range of courses are available including wellness and fitness assessments, heat acclimation and sports psychology, ECG stress and athlete endurance assessments.

Travel at your leisure

The eclectic range of highly individual activities offered by the Porsche Travel Club in 2010 follows four themes: Porsche Behind the Scenes, Porsche Weekends, Porsche Adventure Tours, and Porsche Camps. In addition to offering day and weekend touring programmes to popular destinations in Germany, Porsche Travel Club also offers Adventure Tours to far-flung destinations such as Dubai, the Alps and the Pyrenees.

For information on the full range of courses available at the Porsche Experience Centre, Silverstone, including prices and availability, please visit www.porsche.co.uk/experience or to join the 7,000 users who have viewed the Ice Hill and Kick Plate in action on Porsche Experience TV, please visit the Porsche Channel on YouTube

To find out more about the Training Camp or any of the services available please contact Porsche Human Performance by telephone on 08443 575911 or by e-mail at php@porsche.co.uk.

Details on the Porsche Travel Club programmes for 2010 can be found at www.porsche.co.uk/travelclub or call 0207 290 1111 for more information
Comments