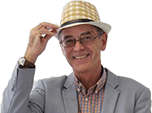 How to Avoid a Cloned Car on a Stolen V5C

On the back of the news that a car cloning scam has cost UK consumers £13m, Auto Trader has issued the following statement educating consumers on how to very simply avoid falling victim.

The scam uses blank log books stolen from the DVLA, allowing fraudsters to present a stolen car as genuine. However, these log books are easily traceable by their unique serial numbers so by informing prospective buyers of the rogue serial numbers, they can ensure they don't lose any money.

Auto Trader's advicew is simply to check the serial number in the V5C document, more commonly known as a log book, of the vehicle in question and, if it's included in any of the following brackets, walk away from the sale and report it to the police:

* BG8229501 - BG9999030
* BG9167501 - BG9190500
* BG9190501 - BG9214000
* BG8407501 - BG8431000
* BG9282001 - BG9305000
* BI2305501 - BI2800000
In this particular scam, which saw 11,000 vehicles given false identities and sold to unsuspecting consumers, blank log books were stolen from a contractor employed by the DVLA to shred the batches concerned because of a printing error. They are used to make duplicate V5s of existing cars and make stolen cars with theses V5Cs appear genuine. They even show up as genuine in car history checks.
In addition to using illegally obtained log books, fraudsters can employ other techniques to give a vehicle a false identity. For example, other cloning scams use false number plates or assign a different VIN number, a car's unique identity number.
There are simple measures consumers can take to protect themselves from these and other scams, which are included in Auto Trader's freely available guidelines at its Safety and Security Centre at AutoTrader Security
For more information on the stolen certificates, phone DVLA on 0300 790 6104, although there is a
Comments