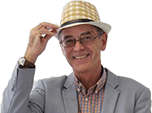 More Drivers Using Mobiles Than Before Penalties Got Harsher

Neil Greig, IAM Director of Policy and Research, said today:

"The latest official figures from TRL for mobile phone use are worrying. Drivers obviously know the law but for whatever reason don't adhere to it while driving. Along with consistent and high profile policing drivers need to be educated about how and why driving on the phone is so dangerous.

"Deaths and injuries linked to mobile phone use wreck lives and are completely avoidable. The majority of road users deserve to be protected from an irresponsible and selfish minority and enforcement is, in our view, the key weapon against them."

The IAM (Institute of Advanced Motorists) directly influences the driving and riding of more than 100,000 full members in the UK and Ireland. Established in 1956,
the IAM is today best known for the advanced driving test and the advanced driving course, which is available to car, motorcycle and commercial licence holders. The
IAM has grown to become the UK's largest independent road safety charity, dedicated to raising driving standards, engaging with the road-using public and influencing
road safety policy. The commercial division of the IAM operates through occupational driver training companies IAM Fleet UK and Drive & Survive.

A 2006 report by Brunel University, following an 18 month study, concluded that "advanced driver training produces safer drivers and lower accident involvement",
with measurable improvements in knowledge, skills and attitude.

In January 2007, the IAM Motoring Trust was established as the Policy and Research Division to undertake research, promote practical policies, act as an advocate for safer roads, safer drivers and safer vehicles and encourage responsible motoring through education and training.
More at IAM
Comments