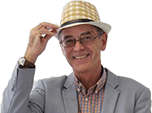 Misted Windscreens are Illegal as well as Dangerous

Auto Windscreens is kindly reminding motorists that as well as being extremely dangerous, driving with a misted windscreen is an offence.

RVLR 1989 regs 23 & 27 & CUR 1986 regs 30 & 61 dictates that 'windscreens and windows MUST be kept clean and free from obstructions to vision'. Failing to clear windows properly can now lead to a fixed penalty fine of up to £2,500, three penalty points or even disqualification if the offence is committed within three years of a previous conviction for the same offence. (This recently happened to a Scottis lorry driver ho lost his livelihood as a result.) Even worse, causing a fatal smash as a result of driving with dirty glass could result in a 14 year prison sentence and an unlimited fine.

In 2008, motorists driving with a dirty or scratched windscreen accounted for 163 of the crashes on British roads; six of those were fatalities. (Reported Road Casualties Great Britain: 2008, Annual Report, Department for Transport.)

Auto Windscreens Sales and Marketing Director, Nigel Davies, said: "163 traffic crashes last year could have been avoided. Our experience is that motorists tend to be complacent about ensuring good visibility which means that the windscreen is often an after-thought, or is totally forgotten when it comes to car maintenance. Make it a priority. Ensuring you, your windscreen and car are in good health this autumn could save your life and avoid you endangering the life of other road users."

Established in 1971, Auto Windscreens provides a complete automotive glazing repair and replacement service (windscreens, rear windows and side windows) to private motorists, fleets and the insurance industry.
Auto Windscreens is the only replacement windscreen specialist with its own UK manufacturing operation, producing 200,000 windscreens a year in a dedicated UK factory in Chesterfield.

With a national network of 94 fitting centres, backed by a fleet of fully equipped mobile fitting units, Auto Windscreens provides a true 24/7 national service for private and corporate customers every year.

Auto Windscreens is the only automotive glazing repair and replacement company to have the innovative wet weather canopy. Designed in-house, the canopy ensures more mobile jobs can be completed during wet weather.


Comments