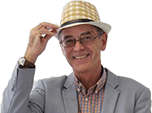 Drivers to Pay When Small Children Injure Each Other

A Tribunals Service ruling today determined that when small children injure each other their parents may be able to claim up to £27,000 from the Criminal Injuries Compensation fund.

As drivers who have attended court recently well know, on conviction of even the most trivial offence (such as a contested 35mph in a 30 zone) they each have to fork out £15 toward this fund.

The case in question was motor-related. Two three year olds were left alone in a car. One of them picked up the car jack and proceded to beat the other around the head with it. When the adults returned to the car they found Jay Jones badly battered and bleeding.

The adults who left the two children alone in the car have not been found liable. No case of negligence for leaving two three years olds alone in a car with a loose car jack has been brought against them. The Tribunals service has found the 'state' to be liable.

Today's ruling means that whenever any small child below the age of criminal liability injures another, the child's parents can attempt to claim up to £27,000. And a significant proportion of that money is coming from drivers.
Comments