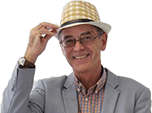 Driver Training Cuts UK Firm's Crashes By 50%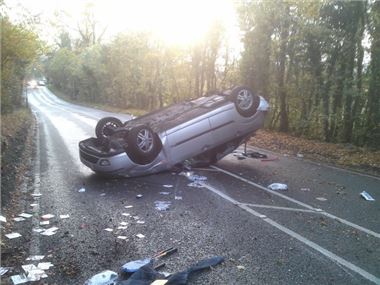 A UK firm has reduced its road accidents by more than 50 per cent through educating its company car drivers, it has been revealed.

Hager UK, an electrical manufacturer, is sending all its drivers onto bespoke courses run by specialist trainers, the TTC Group - one of the UK's leading driver training specialists for both the public and corporate sector.

"We have seen a significant drop in accidents since we started raising awareness through the TTC courses," said HR manager Paula Pardoe.

"The training was pitched at the right level for our staff who drive thousands of miles every year and are experienced drivers. It has probably reduced accidents by more than 50 per cent."

Hager's regional Sales Manager for London said the course had been a very interesting and worthwhile exercise.

"Having been a high mileage driver for 17 years, I thought I knew it all. I was surprised to realise how much I had forgotten, ignored or never considered," said James Francies.

Hager's company car drivers in the London region have just completed the course with colleagues in other regions due to attend the half day classroom session over the next few weeks, educating a total of 90.

Hager began its road safety campaign with an online risk assessment to firstly identify high risk drivers who then attended a practical driver training course through TTC.

"We wanted all of our company drivers to attend the awareness workshop in order to receive the same training. I couldn't deliver the same powerful message as the experts at the TTC Group," said Paula, whose company took the step to ban mobile phones in company cars last year as a road safety measure.

Hager instigated the training as part of its "duty of care" to employees.

TTC's fleet support executive Christine Holmes said: "We have top grade trainers across the UK who target bespoke courses to both professional and very experienced drivers.

"Hager UK has now asked us to deliver courses to their staff so that they can understand the dangers while driving abroad on business trips. It can be a difficult experience for most motorists who arrive at the airport and have to jump into a car and drive on the wrong side of the road."

"There are different style road signs and highway code rules as well as a lower drink drive limit in France."

On the TTC course, drivers learn about speed awareness, how to look ahead and prevent crashes, cope with fatigue and stress, stay concentrated and about the danger of mobile phones.
Online profiling identifies "at risk"drivers which enables them to target training more effectively. At Hager UK, drivers also get an eyesight test, annual licence checks and monthly car safety checks.

The Department for Transport says business drivers have collision rates 30 to 40 per cent higher than private drivers and they estimate that a million company cars on UK roads are involved in an accident every year.

For more information about corporate driver training contact the TTC Group at www.ttc-uk.com
Comments