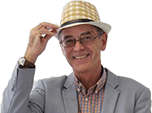 Motor Codes Receives Government and Industry Approval

The Motor Industry Code of Practice for Service and Repair has received high-profile approval from government and key industry bodies. Trade associations, including the Retail Motor Industry Federation (RMI), the Society of Motor Manufacturers and Traders (SMMT), the Scottish Motor Trade Association (SMTA) and the National Tyre Distributors Association (NTDA) have all joined together, alongside Consumer Minister Kevin Brennan, to give their approval to the Code.

Developed and launched in response to consumer concerns over pricing, quality of work and customer service, the Code safeguards consumer interests by helping them to identify responsible garages. It also helps encourage the service and repair sector to maintain a high standard of customer service.

"We are pleased to have been recognised by government and such influential industry bodies," commented Chris Mason, Motor Codes director. "A fifth of the UK's garages have already signed up to the Service and Repair Code, 10% of which are independent service centres. This additional vote of confidence is sure to encourage more garages to join the scheme, particularly independents that will benefit from the greater degree of consumer confidence resulting from such high-profile associations."

Kevin Brennan, minister for consumer affairs, said, "The trade associations coming together in support of the Code is testament to the fact that this is a robust code of practice that not only protects consumers, but also offers an opportunity for the industry to take control of its own reputation and future.

"I have been encouraged by the take-up there has been so far by garages. The 5,900 garages that have already become members are indicative of a commitment to good practice across the industry. However, if the Code fails to achieve adequate numbers from the independent sector the Government will need to revisit the case for tighter regulation of garages."

Paul Everitt, chief executive of SMMT, said, "The Motor Industry Code of Practice for Service and Repair gives the best opportunity yet for garages owners to clean up their trade's reputation. Most garages already exceed the minimum standards set by the Code but by signing up and displaying the logo they can help motorists identify the better businesses and drive out the rogue traders."

Douglas Robertson, chief executive of SMTA, said, "Garages have the choice of whether to sign up or not, but we are fully supportive of it and believe it to be a good Code that brings benefits both to the customers and those businesses that do sign up."

Rob Foulston, chief executive of RMI, said, "The RMI is facilitating membership of the Code through a discounted pricing structure and membership via the RMI's own membership department."

Richard Edy, director of the National Tyre Distributors Association, said, "The NTDA is totally committed to improving standards across our membership. We fully support this Code of Practice and actively encourage our members to embrace it. It provides a very cost-effective way to let the public know that you have all the necessary consumer protection procedures in place.

"Early next year we plan to embark on a series of regional seminars, working closely with SMMT, the administrators of the Code and Trading Standards, to provide our membership with detailed information about the benefits of the Code to their businesses."

Code membership is available to all garages in the UK. Motor Codes Ltd can advise businesses that think they may not yet be ready what they need to do in practical terms to meet the standard.

Subscribing to the Code gives garages access to marketing materials, as well as a presence on the Motor Codes website. It also entitles them to help with resolving complaints before they become expensive through a free 'fast track' and conciliation service and a low-cost, legally binding arbitration scheme.

Andrew Ferris, principal partner of Ferris Bros Motor Engineers said, "The Motor Industry Code of Practice is an excellent scheme. It shows our customers we are not only technically capable, but also that we will deal with them on a professional manner. It has provided us with a consistent approach to each customer and being fully independent, they know there is no commercial interest behind what we have to tell them. We feel it is a serious contributor to the increase in business we have recently seen."

More information about the Motor Industry Codes is available at motorindustrycodes.co.uk. At the website, motorists can also search for participating garages, set up a free service and MOT reminder and find details for the free consumer advice line – 0800 692 0825.
Comments