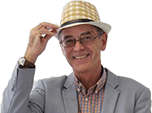 You Tube Video Shows How To Avoid Dodgy Garages

A new film on the video-sharing website You Tube shows how the garage sector is working to improve its image by committing to consistently high standards of customer service. It helps explain that using a business which subscribes to the Motor Industry Code of Practice for Service and Repair offers enhanced consumer protection above the minimum levels required by law.
Viewers of the short feature, 'How to avoid cowboy garages' (click here to view) get a straightforward explanation of what the Code means to customers who take their cars in for service or repair to a subscribing workshop. Motor Codes, the self-regulatory body which administers a family of codes of practice to help the public, launched the Motor Industry Code of Practice for Service and Repair a year ago and boasts more than 5,000 companies already willing to demonstrate they operate honest and open businesses.
"Simplicity is the name of the game and the film
demonstrates clearly how we and the garage sector are determined to change the perception of the sector and identify where motorists can find value-for-money services with responsible business operators, and the reassurance of Motor Codes back-up should any issues arise," said Motor Codes director, Chris Mason. "The unique selling point of the Code is that it delivers choice as well as consumer confidence which in turn drives business for the subscribing garage. I urge motorists to take a look at the video and see how to find a good garage. Don't risk a rip-off - choose a Motor Codes garage."
The film is also on the one-stop-shop website www.motorindustrycodes.co.uk which offers a host of invaluable help and advice for consumers and businesses alike, including a garage search facility to enable you to find the nearest Code subscriber and an on-line consumer survey allowing rapid, valuable customer feedback to enable continuous improvement and increased levels of customer service.
Customers of a Code-subscribing garage have the assurance that if any issues do arise at the time the work is carried out the nominated customer service representative will look to resolve matters there and then. Should the matter not be cleared up, there is a freephone consumer advice line (0800 692 0825) which aims to resolve the caller's issue immediately and if needed, the complaint can be progressed through the free conciliation service.
Notes to editors:
The Motor Industry Code of Practice for Service and Repair safeguards consumer interests by helping them identify responsible garages and encourage the sector to raise and maintain a high standard of customer service. More than 5,000 garages in the UK have already subscribed to the Code which is currently progressing through the Office of Fair Trading (OFT) Consumer Codes Approval Scheme. It has completed the first stage of the OFT's code approval process.
Developed and launched in response to consumer concerns over pricing, quality of work and customer service, the Code commits subscribing garages to:
honest and fair services

open and transparent pricing

completing work as agreed

invoices that match quoted prices

competent and conscientious staff

a straightforward, swift complaints procedure
And offers motorists:
· a free consumer advice line (0800 692 0825)
· an online search facility allowing consumers to locate their nearest subscribing garage
· free conciliation and low cost, legally binding arbitration
Motor Codes You Tube Video full URL: http://www.youtube.com/watch?v=IcuDkYB5tDA
Honestjohn.co.uk reader recommended Good Garage Guide
Comments