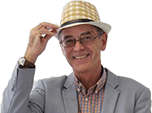 Morrisons Delays Fuel Tax Hike For 6 Days

Morrisons is giving motorists a welcome relief from the fuel duty increase by
freezing prices at every one of its 290 forecourts nationwide from Tuesday 1
September to Sunday 6 September.

Morrisons Chief Executive, Marc Bolland, said: "Once again Morrisons is taking the
lead in giving fuel price savings. By paying the duty increase we are demonstrating
our commitment to delivering the strongest value for all our customers."

During the six day fuel tax price freeze, drivers will be saving more than 2p a
litre every time they fill up at Morrisons, with our prices for diesel and unleaded
already some of the most competitive around.
Comments