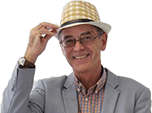 Carcraft Service Centres Commit to Motor Code of Practice

Independently-owned
nationwide automotive retailer commits to the Motor
Industry Code of Practice for Service and Repair
Carcraft, one of the
country's largest used car hypermarkets, has signed up all its service centres
to the Motor Industry Code of Practice for Service and Repair. Already
committed to delivering the highest standards, the Code requirements mirror the
organisation's commercial aims and commitment to customer service.
Established from a single
forecourt in 1951, the car retailer has grown into a nationwide network of showrooms
complete with Service Centres providing value-for-money car servicing, MOTs and
repairs to customers. It is the
latest in the sector to have seen the value in subscribing to the industry
Code.
"Carcraft
is still under the independent ownership of the family who started it nearly 60
years ago and as such we extend the traditional values of care, honesty and
trust to customers, colleagues and suppliers alike," said Heidi Wainwright,
brand manager for Carcraft. "Whether it's car servicing, MOTs or repairs, our
fully trained technicians ensure the job gets done to the very highest
standards. We are confident that committing to the Motor Industry Code of
Practice for Service and Repair will provide further reassurance to our
customers in the quality of our service."
The recently unveiled one-stop-shop
website
www.motorindustrycodes.co.uk
offers a host of invaluable help and advice for consumers and businesses alike.
The garage search facility is a simple method by which motorists can locate
their nearest subscribing business and an online consumer survey allows rapid,
valuable customer feedback to enable continuous improvement and increased
levels of customer service.
"More and more garages such as Carcraft are
realising the full potential of subscribing to this Code. It is so much more
than a compliance tool – it is a sure-fire method of declaring to your customer
base that you are a business worthy of doing business with," said Motor Codes
director, Chris Mason. "For a fee of £75 a year, it has to be the best value
for money marketing toolkit there is, whether you are a franchised or
independent garage."
Notes to editors:
The Motor Industry Code of Practice for Service and
Repair safeguards consumer interests by helping them identify responsible garages
and encourage the sector to raise and maintain a high standard of customer
service. More than 5,500 garages in the UK have already subscribed to the Code
which is currently progressing through the Office of Fair Trading (OFT)
Consumer Codes Approval Scheme. It has completed the first stage of the OFT's
code approval process.
Developed and launched in response to consumer
concerns over pricing, quality of work and customer service, the Code commits
subscribing garages to:





honest
and fair services








open
and transparent pricing








completing
work as agreed








invoices
that match quoted prices








competent
and conscientious staff








a
straightforward, swift complaints procedure





And offers motorists:





a free
consumer advice line (0800 692 0825)








an
online search facility allowing consumers to locate their nearest subscribing
garage








free
conciliation and low cost, legally binding arbitration





Comments