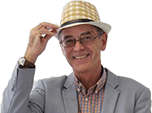 Unite Calls For Protection From Motorway Piracy

Unite, the UK's largest union, reiterated its calls for a total overhaul of the UK's
system of truckstops. Unite's call comes as a survey out today (Thursday) reveals
that thefts from lorries have risen by 63 per cent in the past year, with most
taking place while drivers are parked up and asleep.

Earlier this year, Unite launched its TruckStop campaign to push for safe and
affordable truck stops across the UK, amid growing concerns that poor, unsafe truck
stop facilities made truck drivers easy crime targets particularly while drivers are
parked up and asleep.

Len McCluskey, Unite assistant general secretary, says: "This survey confirms our
haulage members' experiences, which is that crime is a growing problem for truck
drivers. The only way to address this and keep both drivers and their cargoes safe
is to provide decent and safe facilities for haulage drivers.

"Lorry driving is a tough job and drivers need to know they have safe and affordable
overnight parking in truckstops offering them a good night's rest. We're fighting to
make our roads safer for professional drivers but government and the industry must
lead here to provide secure parking and overnight accommodation and stop, once and
for all, the motorway pirates who prey on truck drivers."

The survey was carried out by Truckersworld. Freight crime is believed to cost the
economy some £250m a year

Unite's campaign for safe truckstops was launched in February this year. TruckStop
is pushing for a cross-industry strategy to ensure professional drivers have
somewhere decent and safe when they park up overnight.
Comments