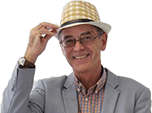 Complaints about car servicing and repairs at independent garages are being driven down

Motor Codes and the garage sector are succeeding in their goal of raising customer service in the motor industry. Figures released this week by government-funded advice service Consumer Direct suggest that the number of concerns with workshops is falling, reporting that it received 8,047 calls between January-June 2009 about service and repairs carried out by independent garages – a fall of 4.16% over the same period the previous year.
"These latest figures indicate that there has been an improvement in the performance of independent garages over the past few months. The more businesses that recognise the benefits to be obtained by subscribing to this Code, the better the overall consumer experience will be," said Motor Codes director Chris Mason. "By working with the sector to provide real benefit for consumers and raise standards across the industry, Motor Codes is best positioned to help motorists identify who they should be doing business with."
Motorists who want their car looked at by a responsible workshop should use the garage finder facility on the Motor Codes website www.motorindustrycodes.co.uk with the confidence they will be dealing with a reputable business. As added reassurance, if any issues arise there are experts at the end of the freephone consumer advice line 0800 692 0825 to resolve the query.
"Businesses that commit to the Code are demonstrating their willingness to provide consistent levels of customer satisfaction and the more that subscribe, the easier it is for consumers to find the good guys. There can be no better way for responsible garages to demonstrate they want to be part of this success story," continued Chris Mason. "The Code has been in operation for less than 12 months and still in the early stages with much more to do, but this latest news is a welcome indication of improved sector performance."
For more information on Motor Codes Ltd or the Motor Industry Code of Practice for Service and Repair, visit www.motorindustrycodes.co.uk.
The Motor Industry Code of Practice for Service and Repair was launched by Motor Codes in August 2008 to safeguard motorists' interests beyond the minimum requirements of consumer law and now has over 5,500 subscribing garages. It offers motorists:
An online search facility allowing consumers to locate their nearest subscribing garage at www.motorindustrycodes.co.uk
A free consumer advice line 0800 692 0825

Free conciliation and low cost, legally binding arbitration
Garages that subscribe to the Code commit to:
Honest and fair services

Open and transparent pricing

Completing work as agreed

Invoices that match quoted prices

Competent and conscientious staff

A straightforward, swift complaint procedure
Comments