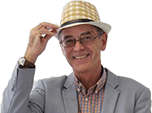 Pothole Every 120 Yards, Says IAM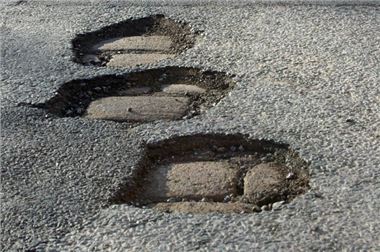 According to a report released yesterday, we have seen a growth of a third in the number of potholes as a result of a back-log and under funding. Delayed buses, damaged cars or worst still, upended two wheelers are the unintended consequences, warned the IAM (Institute of Advanced Motorists).
Visual defects such as cracking and deterioration will be addressed by a succession of "patch and mend" road works which will do little for congestion or road safety.
IAM Chief Examiner Peter Rodger said that there are things that individual drivers and riders can do to anticipate pot holes, and what should happen afterwards.
" Be particularly conscious of cyclists and motorcyclists trying to get past one and give them a suitably wide berth. They are entitled to a wobble and would appreciate not having a motorist attempting to overtake just as they avoid a hole in the road. If you do hit a pothole accidentally, make a point of checking not just the outer tyre wall but the inner tyre wall, which may have been damaged as a result," said Mr Rodger. "With a bank holiday weekend just upon us there will be more people out enjoying the open air - and coming across potholes on roads they don't know. Expect them to react late and to change direction sharply and be ready - give everyone room while we all cope with poor road conditions. Leave plenty of room between you and the vehicle in front so that you can see the road surface before you drive or ride on it."
The IAM recommends that, spotting a pothole ahead, you should use your knowledge of the damaged road surface to position yourself in such a way that you can avoid it.
"But check behind and ahead; don't drive too close to an oncoming vehicle to avoid a pothole. Or suddenly pull out to avoid a hole, to discover that there is a motorcyclist trying to get past you when you do so," said Mr Rodger. "Bikers and cyclists need to look well ahead and change direction early, so they have time to deal with the holes, and their movements don't cause surprise."
Wet weather makes potholes even more dangerous, concealing them under normal surface water. If you know that a local road has a pothole developing, even if it is not visible, try to use the a line that avoids it - if it is safe to do so. Finally,always make a point of reporting a pothole to the local authority as an early repair could prevent a future accident.
www.iam.org.uk
www.potholes.co.uk
Comments