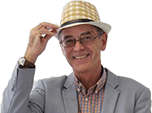 Fear of Vandalism Increases Busines for Storacar

Specialist prestige car storage company Storacar is weathering the economic downturn better than most companies. Enquiries have increased significantly over the last year but in the last month they've been inundated by owners of Porches, Aston Martins, Bentleys, Ferraris and other exotic marques looking to keep their cherished cars in a secure environment.
Martin Hoyland, Storage Manager at Storacar explains: "We've seen a big increase in enquiries from owners of prestige cars who are worried about them being vandalised outside their homes. There seems to be a growing fear that their cars could be targeted by people looking for revenge against bankers and city workers. The attack on Fred Goodwin's home and car and the demonstrations around the G20 have certainly got a few people worried that they could also find themselves bearing the brunt of a backlash against high earners, whether or not they've had anything to do with the credit crunch. Just recently a young lady from Plymouth had her customised car scratched and covered in paint right outside her home so it can happen to anyone anywhere."
Cities, particularly London, suffer from a lack of off-street parking close to homes and many owners have no choice but to leave their performance cars parked on the street and accept the risk of accidents and malicious damage. However, with the perceived risk now increasing more owners are choosing to keep their cars in a secure location away from their home. The minor disadvantage, of course, is that in storing a car 40 miles outside London owners might rarely get a chance to use it. Whilst this is less convenient than having your vehicle parked on your doorstep, services such as car delivery make it easier for owners to access their cars when they need to and they have the peace of mind of knowing their car is in a much safer place than on the roadside.
"We've also seen growing numbers of enquiries from customers who want to own and enjoy having a sports or performance car but don't particularly want to advertise the fact that they've got one to their neighbours", said Mr
Hoyland. "It's almost as if they're embarrassed to have a luxury car when so many other people are struggling just to get by. Plus, by keeping their cars in a dry and dehumidified environment they remain in much better condition than if they were kept outside."
As well as individuals, Storacar also provides car storage services to various different companies including banks, pawnbrokers, courts and administrators, all of which have helped Storacar have a very successful year. Martin Hoyland explained: "We're keeping several prestige cars for pawnbrokers who've accepted them as pledges against loans. They don't have anywhere to keep them so we look after the vehicles until the owner repays the loan or the pawnbroker sells it. We've also got vehicles which have been seized by courts and administrators when their owners have found themselves in financial difficulties. The recession has hit some businesses hard but we're fortunate to be busier than ever."
The opposite also applies. Anyone in fear of having their prestigious car repossessed can effectively "hide" it at Storacar making it very difficult to snatch back without a court order and direct knowledge of where it is hidden.
More at
www.storacar.co.uk
Comments