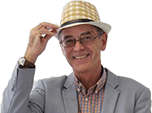 DVLA Eases Photocard Renewals

Motorists will be able to apply to renew the photograph on their driving licence at Post Offices across the country after a new deal was agreed between the DVLA and the Post Office Ltd.

The new service will make it easier and more convenient for drivers to renew the photograph on their photocard driving licence, which they must do every ten years.

The 'one-stop' facility, which will be available at 750 Post Offices around the country, will allow drivers to have their application scanned, their picture taken and their signature captured electronically at the counter. The updated information will be sent immediately via secure electronic link to DVLA, which will then post out a new photocard licence to the customer.

Noel Shanahan, DVLA chief executive, said:

"We are delighted to be teaming up with the Post Office to provide this more convenient service to drivers across the country, making it easier for them to renew their photocard driving licence.

"This new arrangement builds on our excellent existing relationship with the Post Office which already supplies a range of DVLA services within local communities."

Alan Cook, Managing Director of the Post Office, said "The Post Office is delighted at this new agreement with the DVLA and to support the DVLA's objectives to reduce paper, increase security and provide an improved, faster service for motorists while generating new work and new revenue for the Post Office network."

The new service, which will be introduced from April 2010, will be more efficient and provide better value for money for DVLA. Until the new service is introduced, customers should continue to send photocard renewal applications to DVLA, by post.

In addition, the current check and send service provided by the Post Office will be revised. While retaining a completeness check for all applications, digital passport holders (75% of all applicant's using the service) only need provide their passport number. Non-digital passport holders will have their passports sent securely to DVLA, Swansea for examination. This service change is expected to be in place by 23 April 09.
Comments