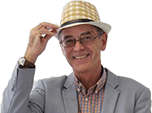 DSA Urges New Drivers to Take Pass Plus

With the most common season for motoring accidents now here, the Driving Standards Agency is advising newly-qualified motorists to take a course aimed at producing safer drivers, helping reduce road deaths and injuries in the process.
Winter is a notorious time for driving fatalities. In 2007, December was the third-worst month for car users being killed due in road accidents (133). The second-worst month was January (134) with November being the worst (142).
DSA, whose strap line is Safe Driving for Life, is the Government agency responsible for conducting driving tests and maintaining safety standards on the roads throughout Great Britain.
DSA has several initiatives to help boost road safety standards, including the Pass Plus scheme.
Pass Plus is a continually-assessed training course of six modules, in which the candidate is expected to drive proficiently in town, during all weathers and at night and on dual carriageways, rural roads and motorways. The course is supervised by specially accredited driving instructors.
Though any car driving licence holder can take the course, those who probably benefit most from Pass Plus are drivers who have just recently passed their test.
Rosemary Thew, Chief Executive of the Driving Standards Agency said: "One in five deaths on British roads involves newly-qualified drivers and this is unacceptable. Such a grim statistic gains much of its volume during this time of year due to the dark, cold and wet conditions that accompany winter.
"Therefore, I would urge those who have just passed their driving test to have a good think about taking the Pass Plus training course. With its emphasis on driving attitude, skills and hazards it is a superb marker for safer and better motoring.
"Not only does Pass Plus help improve your driving ability but it can also assist in reducing your insurance premiums. In some cases the cost of the course will be part-subsidised by your local council."
If you would like to find out more about Pass Plus you can visit
www.passplus.org.uk/index.asp
Comments