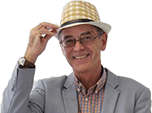 VED Revenue Value Leads to New Powers Against Evaders

With potential Treasure revenue from car VED and VED and SORN penalties now around £8,000,000,000 a year, new powers have been adopted against evaders from 1st October 2008.

Under the new rules the Driver and Vehicle Licensing Agency (DVLA) and Driver and Vehicle Agency (DVA) in Northern Ireland will be able to enforce against untaxed vehicles parked off the public road e.g. in local authority car parks.

The message from DVLA is that vehicles must be taxed if used or kept on a public road. If the vehicle is kept off-road it must either be taxed or have a SORN in force. Richard Kitchen, Director of Policy and External Communications at DVLA, said:

"There is no excuse for not taxing your vehicle. These new powers will allow us to step up enforcement against drivers who think they can avoid the rules by parking their vehicle off the road."

The new powers were introduced under the Finance Act 2008 and apply across the UK. They do not apply to private driveways or areas associated with private dwellings.
Comments