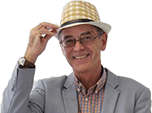 New Hazards Book Will Save Young Drivers Lives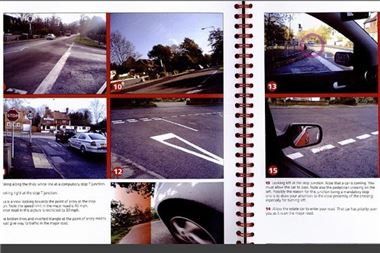 Young and novice drivers are notorious for causing crashes and with 60% of all crashes happening within 20 metres of a junction, much debate has centred on how to improve their skills. Approved driving instructor, Andrew Peregrine Hall, is tackling this subject head on with his new book, 'Hazard Ahead', which uses real-life examples to instil road awareness and skills. The book is launching at the Schools Trade Fair Exhibition at the Ashford International Hotel in Ashford, Kent on 7 October, 2008.
User friendly and professionally compiled, 'Hazard Ahead' features around 400
pictures of actual events on the roads grouped into subjects taught by driving
instructors - from 'Meeting Traffic' to 'All Weather Driving'. The book is specially
designed to help the novice motorist drive defensively, identifying risks in good
time and dealing with them correctly, thereby reducing accident risk.
The book will be available to schools that have brought driver education into the
core curriculum, local authorities, driving schools and learner drivers. It is ideal
for group sessions as well as for use by individuals.
Andrew Peregrine Hall says: "Many people are questioning how to improve driving
skills in the UK, especially amongst young drivers in the 17 to 21 age group.
'Hazard Ahead' is based on my research into the various projects and reports
supplied by the Department for Transport, the Driving Standards Agency, RoSPA and
other authorities involved with driver education."
He adds: "Driving schools will find this book beneficial as a training aid, backing
up their existing 'tools' for helping pupils understand the hazards of the road. I
believe 'Hazard Ahead' is the most pictorial driver education book on the market and
I hope it will be instrumental in improving road safety."
Andrew Peregrine Hall is an approved driving instructor with seven years experience
in the field. He started with a small driving school called The Central Instructors
Association, before going independent under the name of Nudrivers in 2003. Based in
Crowborough, East Sussex, Nudrivers covers the Tunbridge Wells and Sevenoaks areas.
As well as being an approved driving instructor, Andrew holds a Driver Improvement
Trainer Qualification acquired through the Driving Instructors Association and is a
member of the Institute of Advanced Motorists. He also participates in the
Certificate of Mentoring with Rainer Charity to help young people come out of care.
More at
www.pressdispensary.co.uk
and
www.zoesbooks.co.uk
Comments