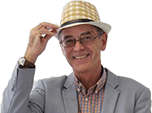 HALF OF BRITISH MOTORISTS ADMIT TO ROAD-RAGE

Research of 1,200 motorists carried out by Tickbox, on behalf of Confused.com in September 2008 concluded that Motorists in Northern Ireland are the most hot-headed and that Drivers in Wales are the calmest.
Extrapolated from the findings, more than 15 million UK motorists would gesticulate, swear and beep the horn, if another motorist cut them up.
Motorists in Northern Ireland are the most hot-headed, with more than two in three (67%) confessing to frequent aggressive behaviour on the roads. Welsh drivers are comparatively calm, with 59% claiming that they would either feel annoyed, but do nothing, or stay calm and continue on their way if somebody cut them up.
In addition, 2.6 million British drivers would put pressure on somebody who was taking their time to drive into a parking space, by edging closer and gesticulating, and more than half a million (544,000) people claimed that they would nip into the space themselves.
Will Thomas, head of car insurance at Confused.com, says: "It is concerning that such a large proportion of UK motorists would engage in dangerous driving behaviour as a result of impatience, or anger. Road rage is an irrational surge of anger towards other motorists which can manifest itself in many guises, including tailgating and 'stealing' other drivers' parking spaces. Such behaviour is ill-advised and can result in serious crashes.
"It is in all drivers' best interests to try to remain calm at all times, for road-rage can cause crashes which can see drivers' premiums rocket if damage is inflicted to their vehicles. Although motorists are becoming increasingly stressed due to rising fuel costs, busy roads and hectic lives, it is important not to get involved if another driver is keen to pick a fight - simply acknowledging your driving misdemeanor and continuing on your way is always the best option."
More at
www.confused.com
Comments