Drivers admit picking up bad habits from on-screen heroes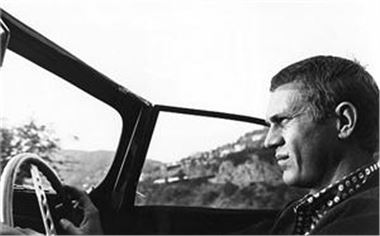 Motorists who emulate their on-screen heroes behind the wheel risk losing the no claims bonus on their
car insurance
, new research has suggested.
A study by Confused.com has found over a million British road users are influenced by films and television.
Drivers in the capital were found to be the worst offenders overall, with 18 per cent admitting they had picked up bad habits from on-screen characters.
Meanwhile, those aged 17 to 24 were also particularly susceptible to the influence of their fictional heroes, with 23 per cent saying films like the Italian Job and Casino Royale have had a direct impact on their driving.
Commenting on the findings, Will Thomas, head of car insurance at Confused.com said: "While some motorists dream about emulating the driving styles of James Bond and Knight Rider, the reality is that driving erratically and dangerously is far from astute."
Arguably, one of the classic movie car chase scenes of all time occurs in the 1960s film Bullitt, where Steve McQueen races through the streets of San Francisco in a Ford Mustang.
Are you buying or selling? Click here to find out what Honest John has to say.
Comments