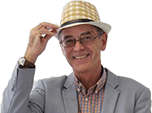 MAKE YOUR FUEL AND YOUR ENGINE LAST LONGER

With the credit crunch looming and soaring fuel prices not showing any signs of abating, it's time for Britain's drivers
to start thinking about the easy ways they can save money.
Leading oils and fuel treatment manufacturer, Millers Oils, offers some top tips to help ease the pressure on your wallet.
1. Avoid any unnecessary weight in the car. Take off any roof racks or roof boxes that aren't needed.
2. Ensure that tyre pressures are correct. Under inflated tyres are not only dangerous but create more resistance to the road.
3. Check your oil once a month. 3 in 5 motorists don't check their oil as often as they should.
4. Top up your oil and make sure you put good quality engine oil in your car. A good, quality oil can help improve fuel economy, reduce emissions, helping to prolong the life of your engine.
5. Using cheap budget brand oils may save you money during the purchase but
cost you more money in the longer term.
6. If the oil looks low on the dipstick, your almost certainly on the way to avoiding costly repair bills by checking and topping up correctly.
7. Use a high performance fuel treatment to enhance your engine performance, providing wear protection and reduce emissions.
8. Maintain steady speeds to lower fuel consumption.
9. Avoid sharp acceleration and heavy braking to decrease fuel consumption.
10. Look for cheaper car insurance. Take the time to shop around as renewal premiums typically rise year on year.
11. Turn off the a/c in traffic jams. Open the windows instead.
12. Don't wait to heat a cold engine. By driving away immediately, it avoids causing rapid engine wear. Note: A high quality premium engine oil will provide improved protection on start ups
13. If you get stuck in a traffic jam, switch off the engine. It will save
on fuel costs and reduce emissions.
14. Take time to plan your route to avoid congestion and getting lost.
Miller's Oils can offer the motorist a range of products from Premium Engine Oils to fuel saving fuel treatments that can help take the pressure of your wallet.
For further information on Millers Oils products and where you can find them please visit
www.millersoils.co.uk
. For further technical support and product advice, please contact the Millers
Oils technical team on 0845 6455377.
To help motorists keep fuel costs down, Millers Oils has created Diesel Power Sport 4, a fuel treatment, designed to help improve fuel economy and enhance engine performance.
The treatment is suitable for all diesel vehicles, especially those that comply with Euro IV emissions regulations. As well as cleaning the fuel system and injectors, providing wear protection for the fuel pump and reducing emissions, it provides a tangible improvement to vehicle performance and has produced excellent results every time it has been
tested. DPS4 retails at around £12.75 and can be purchased from Halfords, A1Motorstores and many other leading retail outlets.
Comments