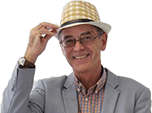 Industry Backing Against Rip-Off Garages

The motor industry has launched a robust new code of practice to improve the standards of garages across the country, addressing complaints which cost consumers an estimated £4billion a year.
Motorists now have the reassurance of a new scheme and tough enforcement regime to ensure fair and honest treatment by garages.
Responding to consumer concerns over pricing, quality of work and customer service, the new Code now commits subscribing garages to:
· Honest and fair services
· Open and transparent pricing
· Completing work as agreed
· Invoices that match quoted prices
· Competent and conscientious staff
· A straightforward, swift complaint procedure
And offers motorists:
· An online search facility allowing consumers to locate their nearest subscribing garage
· A free consumer advice line
· Free conciliation and low cost, legally binding arbitration
The Motor Industry Code of Practice for Service and Repair has received the backing of trade bodies and consumer groups.
Paul Everitt, chief executive, Society of Motor Manufacturers and Traders said: "Most garage businesses will meet the criteria needed to comply with the Code and so we are confident that consumers will soon be seeing more and more of the Motor Codes logo appearing on service and repair outlets up and down the nation. An honest and reliable garage will probably be complying with the Code requirements already and with consumer awareness increasing, those that don't subscribe will surely want to join and add it to their marketing toolkit."
After a three-month subscription period that saw thousands of businesses log on to
www.motorindustrycodes.co.uk
to subscribe to this initiative, the Code went live to consumers
at the end of August 2008. Having satisfied the Office of Fair Trading (OFT) that the Code promotes and safeguards consumer interests beyond the minimum requirements of consumer law, the Code has now completed stage one of the OFT's Consumer Codes Approval Scheme.
What is the Motor Industry Code of Practice for Service and Repair?
· An industry-wide, self-regulating Code of Practice to promote and safeguard consumers' interests by helping them to identify better businesses and encourage garages to raise their standards of customer service.
· Any garage in the UK which services and/or repairs cars or light commercial vehicles can sign up to the Code, providing they agree to meet the standards set.
· Annual subscription fee will be £75 per outlet, with a further cost of £175 every 24 months for a compliance check.
· Full details can be requested by interested garages from
enquiries@carserviceandrepair.co.uk
· The Code will be monitored by the Code administrator (Motor Codes Ltd), which is in turn monitored by the OFT.
· Subscribing garages will face a regular compliance check to ensure they continue to meet the standards set out in the Code
Advice to consumers:
Visit
www.motorindustrycodes.co.uk
to identify your nearest subscribing garage.
In the event of a dispute:
1: Speak to the garage's dedicated customer service representative
2: If unable to resolve the complaint, phone the free consumer advice line
3: Refer complex cases to the conciliation service
4: If conciliation does not resolve the complaint to the satisfaction of the consumer, subscribers will agree to independent arbitration, with a fixed fee for each party, if the consumer wishes
Freepost reply forms available at each garage or online via
www.motorindustrycodes.co.uk
allow garage customers the opportunity of appraising Motor Codes of the sector performance
Comments