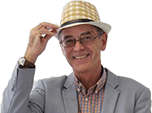 Cheap Diesel Could Cost You Your Car
Fleet management company Masterlease is warning drivers over 'silly season' cost and corner cutting in direct response to the high price of fuel at the pumps.
The company says that with the police warning of an 'epidemic' in fuel theft and so-called 'quick and easy' alternative fuel conversions over the Internet, there could be a temptation to try and cut corners to reduce fuel bills which, despite recent supermarket price cuts, are still averaging £1.26 per litre for diesel and £1.14 for unleaded petrol.
With incidents of fuel theft, including 'bilking' – driving off without paying, showing a 65 per cent hike in some areas, and incidents of siphoning off fuel from private vehicles up by 20 per cent, motoring organisations including Masterlease are warning drivers not to resort to 'summer of madness' antics to get hold of petrol and diesel.
Masterlease is also warning drivers not to be tempted to use illegal 'red' diesel in their engines which averages 66 pence per litre cheaper than conventional diesel, but could have long-term legal and mechanical consequences.
Police forces in some parts of the UK launched sting operations with HM Customs and Excise officers and found that one in five vehicles was discovered to be illegally showing traces of the pink-coloured fuel that is used mainly for agricultural equipment.
"With fuel prices so high, it would appear that a lot of drivers are resorting to extreme tactics to get hold of cheaper fuels," says Clive Forsythe, sales and marketing director for Masterlease.
"No one likes high prices, but using illegal or alternative fuels that do not suit your engine can have far more costly consequences in terms of fines or engine damage."
Forsythe says that many people are turning to the Internet to investigate fuel conversions that can reduce costs.
"We would also warn against this practice. Just because someone says on a website that you can run you car on chip fat, petrol and water or ethanol does not mean that you can do it without consequence. There are no silver bullet answers and if you want to convert a car, you should seek advice from a dealer or qualified mechanic in order to understand the possible risks to the vehicle."
More at
www.masterlease.uk.net
Comments