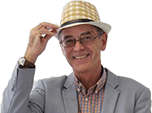 VIRTUAL DRIVING GIVES TEENS THE WRONG SKILLS FOR REAL ROADS

Lightening reactions aren't enough - proper observation is key, says expert
Thousands of teenagers will be taking to the roads for the first time this summer with the wrong set of driving skills because they have grown up with computer games.
Switching from a game controller to the steering wheel spells danger for many young drivers according to Young Marmalade - the UK's leading provider of affordable quality cars and low cost insurance to young drivers.
According to studies carried out by Young Marmalade playing computer games hones quick-fire reactive skills, but gives youngsters no practice in observation, which is vital for safe motoring.
The company is also calling on parents to ensure the intensive use of driving computer games should be avoided while a teenager is learning to drive a real car. "We have found that young learner drivers are blurring the line between the two skill sets," says Crispin Moger of Young Marmalade.
"Many young drivers are confusing their gaming ability with actual driving skill - leading to over confidence and poor observation when they get behind the wheel for real," says Moger.
Young Marmalade is also been polling many of the qualified instructors it works with and has found similar concerns.
Driving instructor Lindsay Hodgson agrees with this viewpoint. After 28 years as an instructor, Lindsay has noticed an increase in hazards being avoided reactively rather than taking time to observe the road.
Lindsay says, "More young drivers seem to be fearless and put faith in their abilities to react quickly - swerving around obstacles rather than thinking ahead and adjusting their speed.
"It's no coincidence that many of the risk takers are keen gamers. Unfortunately, on real roads, you can't start again to try to beat your previous performance. Errors can be costly. There is no 'Game Over, Start Again' option on the real roads."
Young Marmalade is taking this problem seriously. The organisation is urging parents to be aware that gaming is not good preparation for driving on the roads. Despite the valid role of three-dimensional visualization and simulation in car driving education, the racing element of many driving games predisposes many teens to risky driving.
Moger says, "The bottom line is that over a quarter of 17-19 year old men are involved in a collision in their first year of driving. We believe that this figure could be reduced if there were a better balance between observation and reaction."
In support of this, Honest John cites Lewis Hamilton rear-ending Kimi Raikkonen at the Canadian Grand Prix last Sunday. It could be argued that part of the reason that Hamilton is so good is that he hones his skills on computer simulations. He is so highly tuned into that he is not prepared for the unexpected, such as a red traffic light at the end of a pit lane.
Furthermore the DSA appears to support computer simulation by its ridiculous computer simulated Hazard Perception Test that bears no relation to reactions required in real life; only to the sort of specific reactions required to 'win' a computer game.
Young Marmalade provides young drivers with a uniquely constructed package that links a low cost, fixed price, insurance policy to the purchase of a range of new or nearly new cars. The company aims to make safe, modern vehicles accessible to young motorists by selling cars that are less than 12 months old and below 10,000 in mileage, in conjunction with an affordable comprehensive insurance scheme.
Young Marmalade is part of Marmalade Leasing. Young Marmalade was established in 2006 and is committed to keeping young people safe on the roads by encouraging and showing them how to drive in a sensible manner and enabling them to take to the roads in quality vehicles that match the handling capabilities of the new cars that they practised on whilst at driving school.
www.youngmarmalade.co.uk
Comments