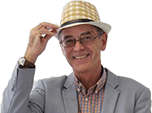 YOUNG DRIVERS SUPPORT MORE TRAINING BEFORE THEIR TEST

Younger drivers agree that they would be safer and eventually better drivers if they had to wait until they are 18 before taking their L-test, according to a survey published today (6 May 2008) by the IAM (Institute of Advanced Motorists).
Currently, drivers can take their practical test and get on the road at 17.
The young people questioned in the IAM poll* also said that they would support moves to introduce a psychological profile test, as part of the theory test. The move could weed out the small percentage of potentially dangerous drivers - those people whose psychological make up makes them unfit to be on the road.
The IAM survey comes as the Department for Transport (DfT) launches a root-and-branch consultation into new driver training. One in five new drivers aged between 17 and 19 crash within the first year of passing their test. The risk reduces by 43 per cent after their first year of driving. The IAM welcomes the publication of the new consultation and the supporting documentation, along with proposals to consider starting the learning process in schools, to enhance the way the driver qualification process operates, and to encourage people to regard it as part of the learning process, rather than the end.
Later this month (14 May 2008) the IAM, the UK's largest independent road safety charity, is to host a London-based workshop for road safety experts considering the casualty rates for young drivers and what practical measures are possible.
"The scale of the problem is still horrific. Young male drivers in particular are the most vulnerable group on our roads: those between 17 and 20 years old are ten times as likely to be killed or seriously injured as more experienced motorists. We know that young and newly qualified drivers don't want to crash, and don't set out with that in mind," said IAM Chief Examiner Peter Rodger.
"So we asked young people, both newly qualified, and those who had failed their test, how they thought the safety of new drivers could be improved.
"We are more convinced than ever at the IAM that the issue is complex and that there is no single 'magic wand' solution to young driver deaths. But the key thing is that the Department for Transport (DfT) considers more than just imposing additional restrictions on young drivers - there is also a massive role for enhanced driver education," said Mr Rodger.
"The DfT needs to act quickly after this delayed consultation - there has been nothing done for younger drivers since the last consultation in 2002," said Mr Rodger.
Of the drivers questioned, 57 per cent of female, and 53 per cent of male drivers said that they would support moves to extend the training process before the L-test. There was more support for the idea from young drivers in Northern Ireland (80 per cent) and less in the North East of England (42 per cent). The younger respondees (17-18) were more opposed to the extended training (27 per cent yes, 63 per cent no and nine per cent undecided).
But young people resisted the suggestion that only professional driving instructors can teach them to drive. When asked: "Do you think it would be a good idea to stop learner drivers from practicing with their parents, partners or friends... so that they only have lessons from qualified instructors?" only 22 per cent agreed.
By contrast, 61 per cent said that learners should be able to learn with their parents as long as they have some lessons with a qualified instructor.
Both male and female young drivers believed new drivers should have a no-alcohol ban during their first year of driving, a view shared by test successes (77 per cent) and test failures (72 per cent).
The IAM poll asked young drivers if they would have liked to have gained some experience of motorway driving before they took their L-test.
Fifty eight per cent said yes, but only with a qualified instructor. But fewer thought that experience of night driving was a good move before their test - 48 per cent. Yet IAM experts say that insurance figures point to half of serious accidents involving young drivers happening at night.
Morr at
www.iam.org.uk
Comments