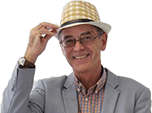 IAM Finds Something Fishy About UK MoT Tests

IAM Motoring Trust research acquired through the Freedom of Information Act reveals
that 21.6 per cent of three-year old cars fail their first MoT test (see note 1) - a
higher failure rate than in some European countries that do first roadworthiness
tests after four years (the European minimum).

"The high UK failure rates may argue against relaxing our MoT testing regime from
three to four years on road-safety grounds. But do we have the full picture?" said
Neil Greig, IAM Trust Director.

"A Treasury-sponsored review in 2006 suggested that the UK practice of
'gold plating' the European minimum for roadworthiness testing was costing motorists
£465 million a year. As a result, the Department for Transport prepared a
consultation that was due out in the summer of 2007 but has not appeared. In the
meantime, motorists have seen no action and may have incurred nearly £1bn in costs
for the current MoT testing system. Who can blame them for worrying about being
ripped off?"

A 2007 IAM Trust survey showed that motorists viewed the MoT test as an
essential road safety measure but that they suspected that failures were influenced
by a garage's wish to carry out unnecessary work.

"It's time for government to get MoT testing out of the 'all too difficult' box;
motorists have waited too long for answers to important questions," said Greig.

The key questions are;

· Why are first-test pass rates in some European countries better at four
years than UK pass rates after three years?

· Does the three-year UK MoT test unnecessarily "gold plate" the European
minimum requirement for roadworthiness - at a cost to UK motorists of £465 million a
year?

· Would the application of European minimum standards be enough to guarantee
roadworthiness of UK cars?

· Is there any evidence that accidents due to vehicle failure are greater in
countries that wait four years for a first compulsory roadworthiness test?

· In the UK, only garages can carry out tests and supply the parts and
labour needed to rectify faults. In some European countries, testing and rectifying
procedures are separated - should we consider the introduction of independent
testing centres?

Greig also questioned why so many UK cars fail the first MoT test after just three
years when three-year warranties and service agreements are common. "Is it because
garages do the MoT test before the three-year warranty service instead of after it,
which fuels motorists' suspicion that the MoT is being used to show that the service
has been done properly? Do manufacturers' service schedules not cover all the
points needed to pass a MoT test - if not, why?" And finally: "Are high failure
rates down to motorists failing to maintain their cars properly?"

First-time MoT failure rates (2007), supplied by VOSA

In 2007, 21.6 per cent (580,754) of three-year old cars failed their first
test. Among 836,646 individual failure faults, the top 10 were:

1 Lighting and signalling 271,567

2 Tyres and wheels 155,489

3 Drivers view of the road (Cracked/chipped windscreens, other obstructions) 120,095

4 Brakes 110,327

5 Steering and suspension 99,798

6 Fuel and emissions 23,634

7 Reg plates and VIN (vehicle identification number) 19,047

8 Seatbelts 11,271

9 Body and structure 7,705

10 Road wheels (loose, missing wheel nuts etc) 5,746

European comparisons

Figures supplied to the IAM Trust by European motoring organisations show that in
some countries where they apply the EU-minimum four years for the first
roadworthiness test, the failure rate is lower than in the UK (21.6 per cent), eg
France 5.61 per cent, Switzerland 17.5 per cent and Norway 19.9 per cent. However,
the failure rate in Spain is higher than the UK, at 32 per cent.

In countries that also test for the first time at three years, failure rates are far
lower than in the UK (Germany 4.8 per cent and Austria 10 per cent).
Comments