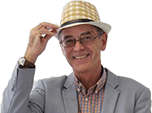 Public Debate on New Parking Laws

Barrie Segal of AppealNow.com Has Challenged Transport Minister Rosie Winterton to a Public Debate on the New Parking Laws!
Following the introduction of The Road Traffic Act 2004 motorists are concerned by Councils increased powers. Rosie Winterton says they are transparent and fair Barrie Segal says they are not and has challenged her to a public debate.
Following the enormous press and television coverage this week about the worries that motorists have about the newly introduced parking laws, Barrie Segal, the founder of motoring website, AppealNow.com, has written to the Rt. Hon Rosie Winterton, urging a public debate on the new laws.
Here is what he wrote on 3rd April 2008.
"Dear Minister.
I would like to meet you for a public debate about the Traffic Management Act 2004. As you are aware I have many misgivings about the
Act not least about its fairness. These misgiving are shared by the vast majority of the motoring public.
I believe that an open public debate on the subject is in the public interest and for the greater good of the democratic process.
I will be happy to arrange a mutually acceptable venue at a time and place to be agreed.
Because of the enormous public interest in this matter, for the sake of speed, would you please respond by e-mail.
I look forward to hear from you.
Yours sincerely
Barrie Segal
Founder of AppealNow.com"
· Barrie Segal is the founder of the motoring website,
www.AppealNow.com
.
· He is also the author of The Parking Ticket Awards: Crazy Councils, Meter Madness & Traffic Warden Hell published by Portico
· He also the Editor of "The Insider's Parking Ticket Newsletter"
· Barrie represented the motorist in the High Court in the leading case of R (London Borough of Barnet) v The Parking Adjudicator – which led to millions of parking tickets being held to be invalid.
· Contact details:
· Mobile: 07803 922 522
· E-mail:
press@appealnow.com
· Landline: 08701 62 0760
Comments