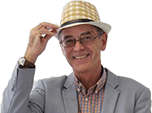 E-mail Scam

Kia Motors (UK) Ltd., has issued a warning to its customers and to
other motorists that unscrupulous individuals are perpetrating an
e-mail scam hiding behind the brand.

E-mail recipients are being advised that they have won a major prize
in an e-mail lottery and are invited to provide various personal
details including bank details so that prize money of up to £750,000
and a free car can be awarded to them. The contact details include
the name The Kia Company and e-mail and telephone numbers in the UK.

Stephen Kitson, Communications Director of Kia Motors (UK) Ltd.,
said: "We have never run and e-mail lottery, we are not running an
e-mail lottery and we are unlikely ever to run an e-mail lottery.
This is a despicable scam being carried out on unwitting members of
the public by thieves, pure and simple.

"It is clear from the language used in the e-mails that although the
contact details suggest they are based in the UK that may not be the
case. We are currently working with various authorities to try and
trace these people and to stop this scam, but members of the public
receiving these e-mails should be aware of this practice and should
not provide any personal details under any circumstances," he added.

Kitson added that the company had been the subject of previous scams
with e-mails originating in various countries overseas and offering
huge prizes - those e-mail scams had been investigated and closed
down with the help of Kia operations in those countries.

He added: "It is clear that as the Kia name is becoming better known
around the world conmen and criminals are trying to jump on the
bandwagon for unlawful purposes. We urge anyone receiving one of
these e-mails to pass it to their local police."
Comments