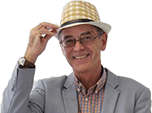 What to Do about the Driving Examiner Strike

The Driving Standards Agency is urging all driving test candidates booked to take tests just before and after Easter to turn up regardless of the threat of strike action by examiners who are members of the Public and Commercial Services (PCS) union.
The union is urging its driving examiners to strike for 2.5 hours in the morning on Thursday 20 March and for 1.5 hours in the morning on Tuesday 25 March.
Non-examiner and administrative staff are also being asked to strike for half a day on the morning of Thursday 20 March. PCS is also asking members to ban overtime over the Easter weekend, from Good Friday until Easter Monday.
Driving Standards Agency's Chief Executive Rosemary Thew said: "Not all examiners are members of the PCS union and even if they are, we cannot be sure that they will not turn up for work. We therefore want candidates to attend so that practical tests can be delivered if possible. Theory tests are not affected and will be taking place as planned."
"If no examiner is available for a test, a new date will automatically be re-booked by DSA and the candidate will be sent an out of pocket expenses form along with details of the new test. If candidates fail to turn up they will not be able to claim out of pocket expenses if their tests are cancelled and they will need to re-book their own tests."
"Candidates who turn up but are unable to take their tests because of industrial action will not have to contact DSA to re-book," said Ms Thew.
"They should hear from us with a new date within five to ten working days. We apologise for the inconvenience this will cause."
Call centres and other DSA offices may also be affected. Customers who wish to book a practical test will still be able to use our internet booking service at
www.direct.gov.uk
. Further details about out of pocket expenses are available on DSA's website on
www.dsa.gov.uk
The Driving Standards Agency (DSA) is an executive agency of the Department for Transport.
Information on road casualties is available on the Department for Transport website
www.dft.gov.uk
The Agency's aim is to promote road safety through improving driving standards, testing drivers and riders fairly and efficiently, maintaining the registers of Approved Driving Instructors and Large Goods Vehicle Instructors and Post Test Motorcycle Trainers as well as supervising basic training for learner motorcyclists.
DSA is a trading fund with an expected turnover of around £164 million for the year 2007/8, fully funded by fee income and revenue from its activities.
5. DSA employs 2657 (2,585 full time equivalent), of which some 2,020 are driving examiners (1945 full time equivalent) based at over 432 test centres across mainland Great Britain. In 2006/2007 the Agency conducted 1.8 million practical tests for car drivers, 89,000 vocational tests and 78,000 motorcycle rider tests. A total of 1.5 million theory tests were carried out at 158 centres. At the end of the year there were 39,001 people on the Register of Approved Driving Instructors.
DSA is one of the first Government Agencies to introduce an 'online' booking service. Candidates can book and manage their theory and practical test appointments on line at
www.direct.gov.uk/drivingtest
(From Ultra Violet)
Comments