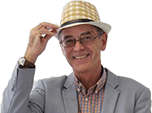 'Raise speed limits, abolish speed cameras' says Tory study

Radical proposals to free up congestion on UK roads where today published by leading Conservative pressure group CWF (Conservative Way Forward).

The publication 'Stop The War Against Drivers' commissioned by CWF, offers a vision of a more fluid and mobile Britain with better educated drivers, faster-flowing roads, easier parking and a safer, less cluttered urban environment.

Some of the recommendations from the report are below.

The scrapping of:

- Speed cameras
- Bus lanes that reduce road capacity
- 40mph and 50mph speed limits for heavy goods vehicles
- Tolls on the Dartford Crossing
- Obstructive traffic calming schemes
- Road user charging schemes
- Maximum parking standards in new developments
- Any form of technology that takes decisions away from the driver
- Urban cycle lanes

Instead calling for:

- A surge of spending on the inter-urban motorway and trunk road network
- 80mph national speed limit on motorways
- A return to the 85th percentile principle in speed limit setting
- Vehicle-activated signs on the approaches to hazards instead of speed cameras
- Positive licence points for advanced driver training
- Shared-space traffic calming schemes where appropriate


To force the interests of the road user up the priority list of highway and police authorities, the publication further proposes a list of practical measures to curtail delays caused by road works and accidents; and make it easier for the public to prevent and remove unpopular road
restrictions.

Malcolm Heymer author of Stop The War Against Drivers, said: "Since the mid 1990s road deaths have been increasing, while the number of speeding convictions has risen by over 1000% and prosecutions for parking offences have more than doubled. These initiatives have no safety benefit, they are a tax on mobility and rather than the money being put back into transport it's just used to pay for the bureaucracy and wages that go with it."

Chris Chope MP, former Transport Minister and CWF Chairman, said: "Journey times come bottom of the priority list against road works, accident investigations, spending cuts and the ever more extreme demands for further restrictions in the name of safety or the environment - many of which are counter-productive. Stop The War Against Drivers shows how the interests of mobility can be embedded in our transport culture. It is a convincing counterblast by an expert who knows what he is talking about."
Comments