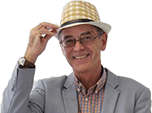 FALLING ASLEEP AT THE WHEEL

One in 100 motorists unwittingly suffer a sleep disorder that could make them fall asleep at the wheel -
esure motor insurance warns that over 300,000 UK drivers may be suffering from a sleep disorder that could put them in danger of falling asleep at the wheel, posing a huge threat to safety on UK roads.
According to NHS Direct1, Obstructive Sleep Apnoea-Hypopnoea Syndrome, or OSAHS, affects over 1 in 100 people and is on the rise by a shocking 35 per cent due to the nation's growing obesity and alcohol problem.
OSAHS is a sleep disorder in which a person has irregular breathing at night and as a result is excessively sleepy during the day. Alarmingly most sufferers don't even know they have it, yet the disorder could put them at high risk of falling asleep behind the wheel.
But it doesn't just stop there - those suffering from a common cold and blocked noses could also be at risk. Overweight men between the ages of 30 and 65 are most at risk as are those who consume excessive amounts of alcohol.
Research by esure motor insurance2 found that driving is the everyday activity that makes Brits yawn the most (21 per cent). The same research also revealed that a shocking eight per cent of drivers admit to having fallen asleep at the wheel and over a quarter (28 per cent) have been known to 'micro-sleep' - have not been able to recall certain parts of their car journey. The average driver admitted that the longest they'd ever spent behind the wheel without a break was just under four hours – double the recommended maximum amount.
Given that a fifth of people admit that long distance driving is a yawn, it would seem that the message behind the UK's 'tiredness kills, take a break' signs3 aren't getting through. esure found that drivers are using alternative methods to stay awake2. Opening the window is the most popular way for drivers to keep themselves alert (81 per cent), but slapping themselves across the face (6 per cent) is one of the more extreme methods that drivers confess to resorting to, in order to wake themselves up.
The rise in OSAHS coupled with UK drivers' increasing fatigue at the wheel is a major cause for concern when it comes to preventing road accidents.
Dr Chris Idzikowski4, Director of the Edinburgh Sleep Centre, said: "OSAHS is on the rise and the fact that it affects so many UK drivers without them realising it, is concerning. Drivers should check for symptoms of OSAHS and be extra vigilant when planning long drives.
Sleeping on your front or side helps OSAHS. If you've got a cold take decongestants to improve the quality of your sleep and use your inhaler regularly if you're asthmatic. It's also important to avoid alcohol the night before a long journey. Those who suffer from the symptoms and are in a high risk category should visit their local GP for further advice."Symptoms of OSAHS include:
* Excessive daytime sleepiness
* Lack of concentration
* Snoring (although not everyone who snores has Sleep Apnoea5)
* Frequent awakenings during the night
* Difficulties with breathing
* Feeling unrested after sleep
* Gasping, choking or snorting during sleep
* Irritability or change in personality
* Excessive urination at night (Nocturia)
* Morning headaches; and dry mouth on waking
Mike Pickard, Head of Risk and Underwriting at esure, said: "All motorists should check for symptoms of OSAHS, especially as research indicates that those who have it, don't actually know they suffer from it."
"Tiredness kills and all drivers should think not only about themselves, but about other road users. Motorists should never start a long journey tired and always take plenty of breaks."
- ends -
About esure car insurance:
* Free courtesy car offered as standard – provided the car is being repaired by one of esure's recommended repairers.
* No claims discount (NCD) up to a maximum of 75% - policyholders with 5 years or more NCD will immediately get a 70% discount and can then earn an extra 1% discount per year for the next 5 claim-free years with esure.
* Motoring Legal Protection – for £20.99 policyholders will be provided with up to £50,000 of cover for legal assistance to help them recover any uninsured losses.
* Breakdown cover – 24-hour breakdown assistance service provided by Green Flag. For an optional extra, policyholders can take out breakdown cover that ranges from basic roadside assistance to a full service covering roadside assistance, home rescue and recovery.
1 Details on OSAHS can be found at:
www.nhsdirect.nhs.uk/articles/article.aspx?articleId=340
2 All research quoted is based on an ICM Poll involving the interview of a random selection of 1004 people aged 18+, by telephone between April 20th and 22nd 2007.
3 Department for Transport's (DfT) THINK! Campaign advises drivers to plan their journey to include a 15-minute break every two hours.
www.thinkroadsafety.gov.uk/campaigns/drivertiredness/drivertiredness.htm
4 Dr Chris Idzikowski BSc PhD CPsychol FBPsS – Centre Director of Edinburgh Sleep Centre
www.edinburghsleepcentre.com/about_us/index_ci.htm
5In Sleep Apnoea, the upper airway (pharynx) collapses repeatedly, at irregular intervals, during sleep cutting off the flow of air. This causes people to come out of deep sleep and either wake momentarily or sleep lightly, to try to breathe more deeply. The person soon resumes deep sleep, and the cycle begins again. The period of wakefulness is so brief that even though it may happen hundreds of times a night, the person usually won't remember waking up.
About esure:
esure was launched in 2001 and is a joint venture between Peter Wood and HBOS. The company offers car, home, pet and travel insurance over the internet and by phone. esure also offers car insurance cover through Halifax Car Insurance, Sainsbury's Car Insurance and, most recently, the SheilasÂ' Wheels brands.
About the Dr Chris Idzikowski BSc PhD CPsychol FBPsS: Centre Director
Chris's formal interest in sleep began in Edinburgh where he earned his PhD working with Emeritus Professor Ian Oswald, the UK's founding father of sleep research.
After Edinburgh he went to study anxiety and fear in Cambridge (Medical Research Council) before setting up and running the Janssen Research Foundation's clinical pharmacology sleep laboratory in Oxford.
From there he left to become Deputy Head of the Human Psychopharmacology Research Unit at the Robens Institute of Health and Safety, Surrey before setting up the Sleep Assessment and Advisory Service. Chris helped found and then served as Chairman of the British Sleep Society. He has also sat on the boards of the Sleep Medicine Research Foundation, the European Sleep Research Society and the U.S Sleep Research Society. He was founding Chairman of the Royal Society of Medicine Forum on sleep and its disorders and guided its transition to become the Sleep Medicine Section. He has held many honorary appointments, both health authority (Oxford) and University (e.g Queen's University of Belfast, Visiting Professor, Surrey University) he has also contributed to various sleep-related charitable organisations (e.g. Finland's Unettomat) as well as publishing numerous papers and books on sleep, including "Learn to sleep well" (2000), "Beating Insomnia" (2003), "The Insomnia Kit" (1999) and "Serotonin, Sleep and Mental Disorder" (1991) and maintaining a web presence (
www.neuronic.com
and
www.sleepspecialists.co.uk
). Information from
www.edinburghsleepcentre.com/about_us/index_ci.htm
Comments