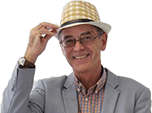 CHRISTMAS DRINK DRIVING

They are going to get very heavy on drink drivers this Christmas.
And instead of emphasising the damage to other people the message is going to be the damage a drunk driver does to himself.
The message is effectively: "BE SELFISH. THINK OF YOURSELF."
Dr Will Murray, Research Director at Interactive Driving Systems said: 'It is absolutely essential that drivers do not drink and drive. Even just below the UK legal limit, drivers are 5 times more likely to crash than if they have not taken any alcohol. All employers should specifically raise awareness of morning-after drink-driving. Too many drivers get behind the wheel after a heavy night out, often unaware that they are putting the lives of innocent road users lives at enormous risk.'
Dr Murray's safe travelling tips for the festive party season include:
1. If you are going to or organising a Christmas party, think about how you and your guests will travel. If you plan to drink alcohol, make arrangements in advance for a non-drinking 'designated driver', hire a minibus for the end of the nigh or take a taxi. (REMEMBER, IF A BUSINESS SUPPLIES BOOSE TO AN EMPLOYEE WHO THEN DRIVES HOME AND KILLS OR INJURES SOMEONE, THE COMPANY CAN BE HELD LIABLE.)
2. Try to speak to each of your guests before they leave the party. Trust your instincts -- if you think someone is ill-equipped to drive, call them a cab, arrange a ride with a sober friend, or encourage them to stay over.
3. Don't get behind the steering wheel if you've had ANY alcohol. Call a taxi or get a lift with someone else. Remember there is nothing that sobers you up so quickly as realising that you've run someone over.
4. Ensure that anyone travelling to work the next day is aware of the 'morning after' effect. (THEY COULD STILL BE OVER THE DRINK DRIVING LIMIT.)
If you ARE convicted of drink driving in the UK you:
* Lose your licence for at least 12 months (which could mean you lose your job).
* Face a large fine and have to pay up to three times as much for car insurance.
* Get up to 14 years in prison for Causing death by careless driving
This road safety communication is an example of the regular monthly mailings from Interactive Driving Systems. More details are available at
www.virtualriskmanager.net
Comments