Car insurance premiums on the rise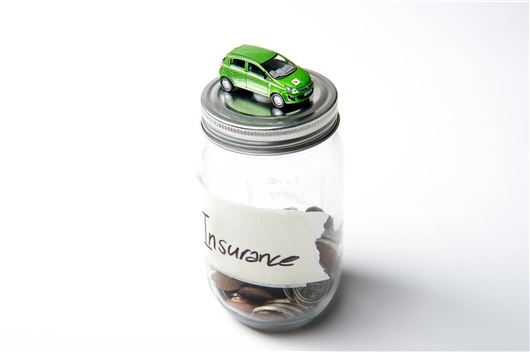 Published 06 January 2021
Car insurance premiums began to rise in the final quarter of 2020, after a year of falling prices - according to new research from price comparison website, MoneySuperMarket.
Prices had fallen gradually over 2020 – partly as a result of people driving less due to lockdown restrictions. However, average premiums jumped from £473 in Q3 to £490.
Though quarterly prices increased, year on year premiums, showed a slight decrease - with the average price of a fully comprehensive policy sitting at £590 in Q4 2019.
The research also explored how location impacts a driver's premium price. Drivers in East London pay the most (£955), almost twice the national average (£490) and £265 more than the average premium paid by Greater London drivers as a whole (£690). Car owners in Kirkwall in the Orkney Islands have the cheapest premiums in the country (£269).
>>> Coronavirus: MoT extension not expected despite lockdown
Female drivers over the age of 65 pay the least for their car insurance at £251, which is £239 less than the national average of £490. Men aged 20-24 pay the most (£1143), £348 more than females of the same age (£795).
Premiums have fallen the most year on year for drivers aged between 17 and 19: the average price is down by 19 per cent in the past 12 months now costing an average of £802 – down from £995.
Kate Devine, car insurance spokesperson for MoneySuperMarket, commented: "With new lockdown measures now in place following the Prime Minister's announcement on Monday, a major fall in traffic could lead to lower prices – at least in the very short term."
Top 10 most expensive locations for car insurance premiums:
| | | |
| --- | --- | --- |
| Position | Location | Q4 2020 cost |
| 1 | East London | £955 |
| 2 | Ilford and Barking | £877 |
| 3 | North West London  | £872 |
| 4 | Southall and Uxbridge | £833 |
| 5 | North London | £832 |
| 6 | Bradford | £776 |
| 7 | Manchester | £765 |
| 8 | South East London | £755 |
| 9 | Birmingham | £753 |
| 10 | Oldham | £748 |
The ten cheapest locations for car insurance premiums
| | | |
| --- | --- | --- |
| Position | Location | Q4 2020 Cost |
| 1 | Kirkwall | £269 |
| 2 | Dorchester | £277 |
| 3 | Exeter | £278 |
| 4 | Truro | £283 |
| 5 | Dumfries and Galloway | £284 |
| 6 | Llandrindod Wells | £292 |
| 7 | Torquay | £298 |
| 8 | Shrewsbury | £300 |
| 9 | Taunton | £300 |
| 10 | Inverness | £305 |
Comments
Author

Georgia Petrie
Latest