Insurance renewal 'loyalty tax' to be banned under new FCA proposals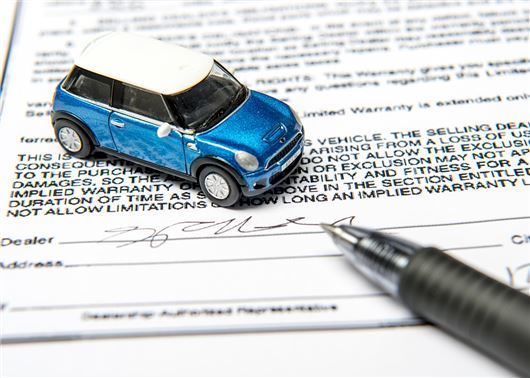 Published 22 September 2020
Drivers renewing their car insurance should be offered the same deals as new customers, according to a new proposal from the Financial Conduct Authority (FCA). 
The move will save drivers in the UK £3.7 billion over the next 10 years, says the FCA, after its investigation found that some insurers were charging existing customers more for car insurance. 
The FCA's General Insurance Pricing Practices Market Study found that some firms are using complex algorithms to identify customers who are more likely to renew. These customers are then subject to price increases - a process that's been labelled as a  'loyalty tax' by the media and drivers.
In addition, some firms also use practices that discourage consumers from shopping around, including making it more difficult to cancel automatic renewal. 
The FCA analysed the prices paid by new customers and those who have been with the same provider for more than five years. There was an £85 difference in prices, on average, with new customers paying £285 for motor insurance and customers who had been with their provider for more than five years paying £370.
Under the new FCA proposals, firms would be free to set prices for new customers, but they would be prevented from gradually increasing the renewal price to consumers over time for anything other than risk factors.
The financial authority says six million people are paying an average of £200 too much on premiums. The regulator's research into household and motor insurance found that more than one in 10 people were paying very high prices for their cover. One in three of them were vulnerable in some way, including those who are elderly or lower paid.
The FCA estimates that average prices will fall by £3.7 billion over the next 10 years as a result of the proposed pricing remedy -which will now go to consultation until late January and could come into force in 2021.
Commenting on today's publication, Huw Evans, the Association of British Insurers director general, said: "The ABI agrees with the FCA that the household and motor insurance markets do not work as well as they should for all customers, and we continue to support the FCA's work to address this.
"Insurers and brokers have already begun to tackle the issue of excessive price differences between new and existing customers through an industry initiative that has seen over 8.5 million pricing interventions across home and motor insurance worth £641 million.
"It is vital that price comparison websites and insurance brokers are subject to the same level of supervision and monitoring by the FCA to ensure a balanced approach.
"We will consider carefully this package of proposals so that we can engage with the FCA on the most effective measures possible. There are winners and losers in the way the market works currently with those who switch insurance provider every year often ending up with lower prices. The FCA has confirmed that insurers have not made excessive profits."
Comments
Author

Georgia Petrie
Latest