Insurance loophole means you could be without a car in the event of a write off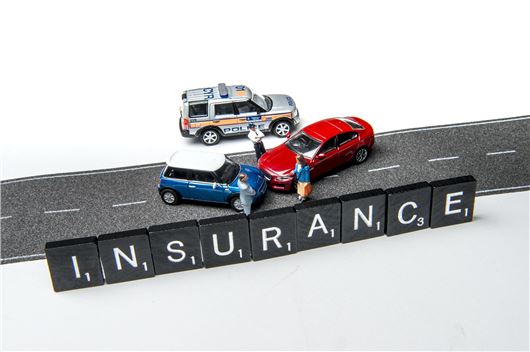 Published 27 June 2019
A insurance loophole means owner's of new cars that are written off could be left without a car for a significant length of time.
In a recent case, a newly delivered car, which had been on order for more than six months, was written off by a third party. However, because the claim was settled swiftly by the third party's insurer the person was left without a vehicle while they re-joined the long waiting list for a new car.
Traditionally, high end cars had waiting lists of nearly a year or more. But long waiting lists are increasingly common, especially for plug-in hybrids and the like. The change to WLTP and RDE regulations have only added to the waiting times on new vehicles.
<< Read more about WLTP and what it means for you
The standard courtesy car provision offered by insurers may actually exclude cases where a car is written off or stolen although insurers often offer enhanced cover to include these incidents. In these cases, the provision of a courtesy car is often limited to 14 or 21 days.
The Association of British Insurers (ABI) says claims it's not the insurer's fault that no new cars of that particular type or make are available and if the policyholder or customer wants a car now, they will need to buy a different car.
But that will be little consolation to new car buyers who find themselves without their vehicle of choice through no fault of their own. 
Tim Kelly, Honest John's resident insurance expert and former director of the Institute of Automotive Engineering Assessors, believes there are ways to mitigate the loss and to ensure owner's are not out of pocket while on the waiting list again.
The first route Kelly advises drivers to follow is to argue for recompense under a case of "deprived of the enjoyment" rather than the typical "loss of use" scenario. This method has recently been used by a McLaren owner who had other cars and wasn't left without transport.
>> Our guide to cheap car insurance
It's possibly a second argument that would be of better use to those running more 'normal' vehicles, said Kelly. This would involve buying a temporary replacement vehicle and claiming for the depreciation while you're on the waiting list.
"There is an argument that 'the defendant must take the claimant, as they find them', which is recognised the in court," says Kelly. "But, the courts expect the claimant to take reasonable actions to mitigate loss. In other words, it is not the insurers problem that the manufacturer cannot supply the
vehicle for a designated time. The counter argument is that it is not the claimant's problem either.
In this situation, it's likely a court would kick the claim out if it was for a long period of time. The claimant could easily purchase another vehicle in the interim time while waiting for their car that is under order.
"It may well be that a judge would allow for cost borne in doing this though, i.e, you purchase the car for £2k, use it for six months while waiting for the new car, and have lost £500 when the vehicle is sold."
What's not clear is how far these expenses could be taken and, according to Kelly, you may have to "wing it and push the boundaries of what the judge would deem to be fair and reasonable".
Comments
Author

David Ross
Latest