Uninsured drivers - less than one in 10 are caught by the police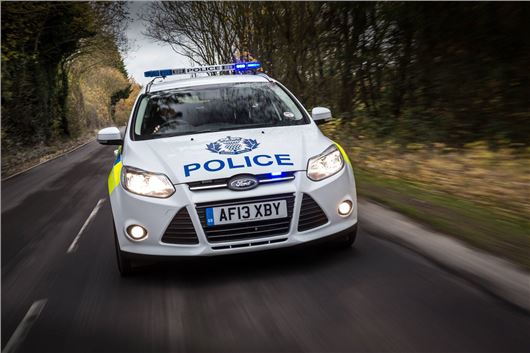 Published 31 May 2019
Just eight per cent of uninsured drivers are ever brought to justice by the police, new figures suggest.
There are one million drivers without vehicle insurance in the UK, according to the Motor Insurers' Bureau (MIB), with the police catching fewer than 80,000. 
>> Best car insurance companies 2019
A freedom of information request to the DVLA by the RAC shows that 79,713 drivers were caught using a vehicle without valid insurance in 2018 - a drop of 27 per cent compared to 2012. However, the number of traffic officers patrolling UK roads fell from 3766 to 2643 between 2007 and 2017 - suggesting that offences are simply going undetected.
The MIB claims that there are one million uninsured drivers in the UK. The independent organisation has access to Government data and is responsible for compensating victims of crashes involving uninsured or untraceable drivers.
"Through ongoing police efforts to seize uninsured vehicles and to encourage motorists to insure their vehicles the number of uninsured drivers has halved over the past 10 years to around one million," said the MIB's head of enforcement services, Neil Drane.
If this estimate is correct, it suggests that just eight per cent of motorists driving illegally without insurance were caught in 2018.
The MIB works with the DVLA to operate Continuous Insurance Enforcement. This involves sending warning letters to owners of uninsured cars and subsequently issuing fines if no insurance is taken out or the car isn't declared off the road.
Drane added: "Uninsured drivers pose a serious danger and significantly impact the lives of thousands of victims each year. The message is simple: one uninsured driver is one too many and if you drive without insurance you will be caught."
Figures from the MIB reveal that people who drive without insurance are regularly involved in other criminal activity. Its records show that a number of offenders are also caught driving while under the influence of alcohol or drugs, while many uninsured drivers also don't have a driving licence or are using an untaxed or stolen vehicle.
The RAC's data reveals that 872 children under the age of 17 were caught driving without insurance in 2018 - a drop of 47 per cent compared to 2017. At the other end of the spectrum, the oldest person found to be driving without insurance was a 96-year-old.
Comments
Author

Andrew Brady
Latest