Keepers of Uninsured Cars Now Automatically Traced and Fined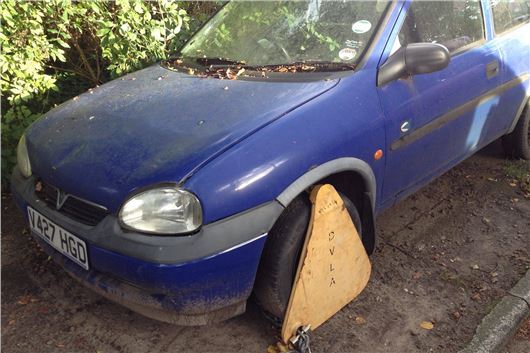 Published 02 November 2018
There is now no way out of either putting a car on SORN or continuously insuring it. Taking it off the road is not enough. You don't need to be caught driving without insurance. If a car is not on SORN and is not on the Motor Insurer's Database it is now automatically picked up and the registered keeper is sent a warning.
These warnings are being sent out to as many as 3,000 keepers of uninsured cars every day thanks to an automated scheme operated by the Motor Insurers' Bureau (MIB) and Driver and Vehicle Licensing Agency (DVLA). 
In 2017 these warnings were sent to hundreds of thousands of keepers of uninsured cars and around 250,000 people were automatically issued with a fixed penalty notice.
Data held by the Motor Insurance Database (MID) - which is a central record of all UK motor insurance policies - is systematically compared with DVLA vehicle records to identify drivers that appear to have no insurance.
This system of issuing Insurance Advisory Letters (IAL) means no need to catch uninsured drivers on the road. IALs warn recipients to insure their vehicle or if it is 'off the road' to make a Statutory Off Road Notification (SORN) to DVLA. Those who fail to comply (around one in every three) receive a fixed penalty notice and could face court prosecution, a £1,000 fine and their vehicle being seized and crushed.
If a member of the public wants to know if their vehicle is showing as insured on the MID, they can check for free at www.askMID.com or speak to their insurer.
Comments
Author

Honest John
Latest