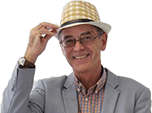 « December 2018 | November 2018 | October 2018 »

Wed, 28 Nov 2018
Rising repair costs and a big increase in theft claims has led to record pay-outs by motor insurance companies this year.

Fri, 02 Nov 2018
There is now no way out of either putting a car on SORN or continuously insuring it. Taking it off the road is not enough. You don't need to be caught driving without insurance. If a car is not on SORN and is not on the Motor Insurer's Database it is now automatically picked up and the registered keeper is sent a warning.

Fri, 02 Nov 2018
More than 850 cases were reported to Action Fraud between November 2014 and October 2017, totalling losses of £631,000 for those affected – an average of £769 per victim.
« December 2018 | November 2018 | October 2018 »