Are driving bans for children under 16 driving up insurance premiums?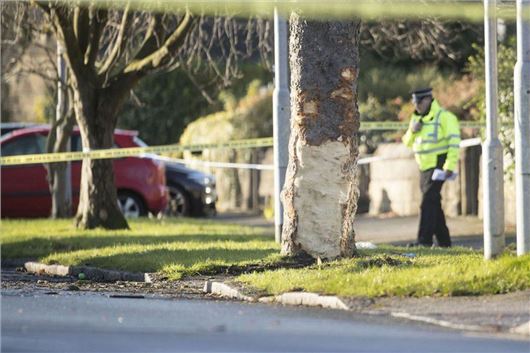 Published 19 February 2018
More than 1000 driving disqualifications were given to children under 16 years old last year, and those bans might now have a knock-on-affect on the UK's insurance premiums.
1024 driving bans were issued in 2017 to children who were 16 years old and under, a significant rise compared to the 696 in 2014 - according to DVLA figures.
While those aged 16 are only one year off being legally old enough to be behind the wheel, the data also showed 33 driving bans were given to kids aged 13 and under – some as young as 12 – during the same period.
In November 2017, a 15 year old boy - who can't be named for legal reasons - crashed a stolen car into a tree, killing five passengers onboard. The youngster then fled the scene despite being told to wait for police.
Leeds Crown Court heard the car "split in two" when it hit a tree at 88mph. The boy was charged with five counts of causing death by dangerous driving and was detained for four and a half years. He was also disqualified from driving for more than seven years.
Currently, UK courts can impose driving bans on those who are legally too young to drive. Once they have turned 17 and their disqualification period ends, they will be able to drive again.
>> Insurance premiums rise to record high
Penalty points would still be listed on any licence issued and could lead to an increased ban if another offence is committed.
RAC spokesman Simon Williams said: "It presents such a danger to every other road user, because they're not only driving without a licence, they don't have insurance. No doubt this is the tip of the iceberg because they have to be caught breaking the law and inevitably many will be getting away scot-free."
However, these incidents also have an affect on insurance premiums, which have risen 29 per cent since 2014. There are various factors affecting rising premiums, including how personal injury compensation is calculated, and - to an extent - accidents by those who aren't even old enough to legally drive yet.
"If any person under 16 driving a vehicle causes an accident that involves injury to another person or property damage, then a central fund run by the MIB (to which all motor insurers have to contribute) may be called upon to pay compensation", said Malcom Tarling of the Association of British Insurers (ABI). "So any further drain on this fund could ultimately percolate through into premiums paid by honest motorists."
Comments
Author

Georgia Petrie
Latest