Insurers use drones to assess Echo Arena fire damage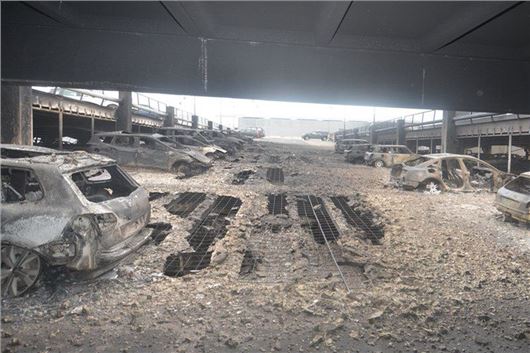 Published 25 January 2018
Insurers are using drones to get footage of vehicles from inside a multi-storey car park that was destroyed in a huge New Year's Eve fire.
On 31 December, an inferno ripped through Liverpool's Echo Arena multi-storey car park. The 1300 vehicles parked there at the time were obliterated within hours. 
Since the fire, hundreds of insurance claims have been processed. However, a number of motorists still haven't seen any form of compensation.
In a bid to speed up the claims processes, the wrecked cars are being remotely evaluated via drone footage by insurance firms, despite them being rendered virtually unrecognisable.
The Association of British Insurers (ABI) estimates the blaze will result in claims worth £20 million being paid out. The motor insurance industry paid out £33 million in claims every day in 2016 but it's very unusual to have so many cars destroyed at once.
The settlement offered to customers will take into account the cost of replacing the vehicle with one of the same age and condition, minus whatever excess applies to the policy.
Some payments have already been made to some of the hundreds of people who lost their vehicles in the blaze, however many drivers are still struggling to give proof that their vehicles were even involved in the fire.
Footage supplied by Matthew Brough
Without necessary proof - like parking tickets or photographic evidence - many people are finding themselves without hope of compensation.
Liverpool Mayor Joe Anderson confirmed 96 per cent of claims had been settled as of 24 January 2018, however a number of drivers are angered by different treatment by different insurers.
While many insurers - including Aviva, LV and NFU Mutual - have waived excess fees, others have refused to do so. Many drivers have also reported losing their No Claims Discount as a result of the fire, which was discovered to have resulted from a 16-year-old car.
Interestingly, a couple dozen cars on the top floor survived decimation when the seven-storey car park was englufed by flames. Yet, it's still unclear as to whether any of these cars will be returned to their owners.
Mayor Joe Anderson said: "I don't even know how many cars there are that are going to be allowed to be salvaged. Some of the flooring has actually buckled and caved in, so how they're able to be removed without a crane to lift them out, I don't know."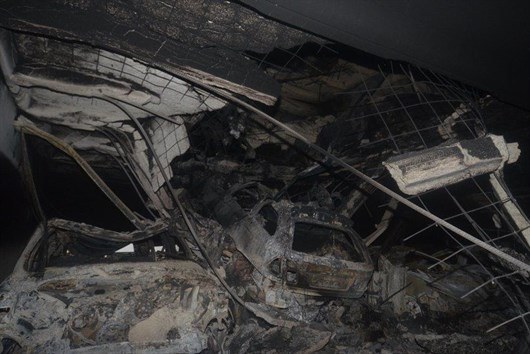 The scorched car park is collapsing , with cars falling through the floors 
Comments
Author

Georgia Petrie
Latest