Independent forecourts are leading the way on 'fairer' fuel prices
Published 25 July 2022
Only 10 per cent of a sample of 4,500 UK forecourts are charging 'fair' fuel prices
The majority of these are independent forecourts.
Calls for major supermarkets to cut prices further.
The majority of fuel stations charging a 'fair' price for petrol and diesel are independently-owned, RAC analysis shows.
Only 10 per cent of a sample of 4,500 UK forecourts are charging what RAC considers to be a 'fair' fuel price of around 174p-per-litre for petrol and around 189p for diesel, based on wholesale prices.
Its analysis of Experian Catalist price data found 157 stations are selling a litre of petrol at between 170.9p and 179.9p. Of these, 125 are independently owned petrol stations, 28 are major supermarket sites and four are owned by oil companies. 
The remainder – some 4,436 (or 96 per cent) of all the sites sampled – are selling unleaded at 180p or more a litre, which the RAC says is "way over" what is "reasonable".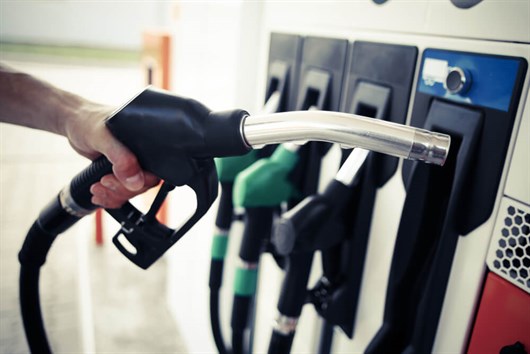 When it comes to diesel, 250 forecourts are selling at a price of between 180p and 189.9p. Of those, 192 of are independently owned with 43 being run by major supermarkets and 15 being oil company owned.
Traditionally, the big four supermarkets - Asda, Morrisons, Tesco and Sainsbury's - have led the fuel market with the cheapest pump prices. However, RAC's analysis suggests they aren't cutting their prices at the scale they should be, given the wholesale prices of both fuels have dropped so much.
RAC fuel spokesman Simon Williams said: "The price of a litre of unleaded at a supermarket is now 185.15p on average with diesel at 194.16p, almost mirroring the UK average prices of 185.98p and diesel 195p respectively, when they are normally around 4p cheaper.
"The weekly delivered wholesale cost of petrol has dropped by a huge 19p since early June, from 151p then to just 132p last week. Yet on average, supermarkets have dropped the price of a litre of unleaded by just 5.5p since the record highs of early July. Our data shows average prices today should have come down from those highs by 16p to around the 174p mark.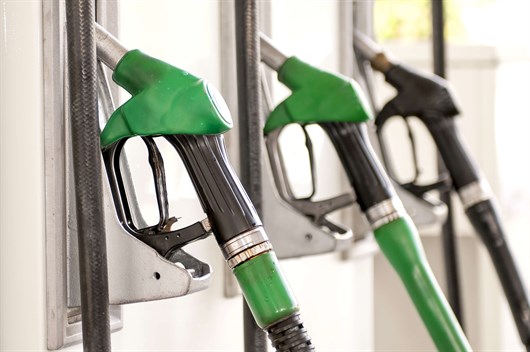 "When it comes to diesel, the weekly delivered wholesale price has fallen by 15p a litre from 161p in mid-June to 146p last week. Yet average prices have reduced by only 4p since the all-time highs of early July, from 199p to 195p. By our calculations, another 6p cut is due that would bring the average price of a litre down to 189p.
"We continue call on all major fuel retailers to go much further in reducing their prices in the coming days to ease some of the burden on drivers during what is the costliest summer ever on the roads."
What are the latest fuel prices?
The latest national average fuel prices, as at 21 July 2022, are 187.19p-per-litre for petrol and 195.88p for diesel, according to the RAC.
How are fuel prices decided?
A number of factors influence the price motorists pay at the pumps. Wholesale fuel prices help determine pump prices, although fuel retailers have a big part to play as they can choose to cut or increase prices. 
The Government can also influence price by what it sets the fuel duty at. Currently it is set at currently 52.95p-per-litre, following a 5p cut in the Spring Statement. VAT at the standard 20 per cent rate is also added to every forecourt fuel transaction. 
The other factors influencing wholesale fuel prices are: the global price of crude oil; supply and demand for crude oil; oil refinery production and capacity; the pound to dollar exchange rate, as refined fuel is sold in US dollars per metric tonne; distribution costs; and the margin fuel retailers decide to take. 
Ask HJ
Can you recommend a small electric car?
I am looking for a small electric car with A/C preferably second hand. The make and model is immaterial, no older than 3 years, my annual mileage would be around 2,000, what would you recommend? Also what would be my cost for the necessary installation at home?
Depending on your budget, any of these would be a good choice: https://www.honestjohn.co.uk/guides/best-small-electric-car/ A home charger typically costs around £1000 including installation. You can also lease one for £30/month via a company called Egg.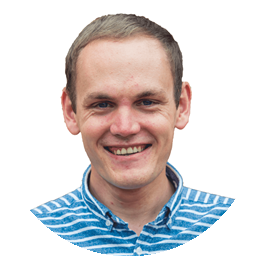 More Questions
Ask HJ
What is happening with the development of hydrogen cars?
I do not like all-electric cars (we have a hybrid). Previous properties in which we've lived would render overnight charging totally impractical and the nearest garage is too far away. So what is happening with the hydrogen engine?
Hydrogen fuel cell cars do exist: the Toyota Mirai and Hyundai Nexo are the only two mass-production hydrogen cars you can buy in the UK today. While the theory behind hydrogen cars makes perfect sense, the realities are that creating a hydrogen refilling infrastructure is more complex than first thought and the cars are even more expensive than EVs. As things stand there is only 12 hydrogen filling stations around the UK. The technology is stuck in a 'chicken and egg' situation - but that may change in time as other car companies are looking again at hydrogen.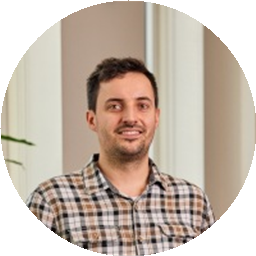 Answered by
Lawrence Allan
More Questions
Comments
Author

Sarah Tooze
Latest