Fuel price protesters block major motorways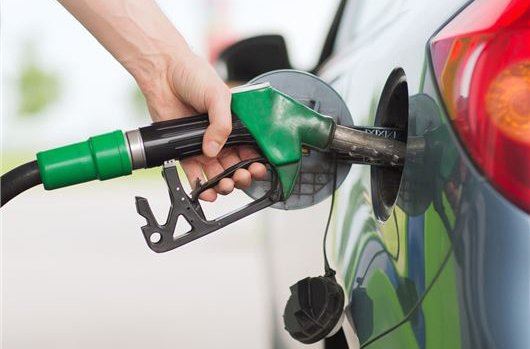 Published 04 July 2022
'Go slow' road protests are taking place across the country.
Campaigners are urging the Government to cut fuel duty.
Average cost of petrol and diesel continue to soar, with diesel approaching £2-per-litre.
Protesters are deliberately driving slowly along major road routes, including on the M4 and M5, in response to high fuel prices. 
The protests started this morning (4 July 2022) with convoys of vehicles driving slowly in two lanes, leaving the third lane of the motorway free on affected routes. 
Among the roads affected are the M4 and Prince of Wales Bridge, the M5 in Devon, the M32, the A38, the M180 in Lincolnshire, the A12 in Essex, the A92 in Scotland, the A64 near York, according to the BBC.
The protests have been organised on social media with the Stand up to Fuel Prices event attracting more than 57,000 responses on Facebook.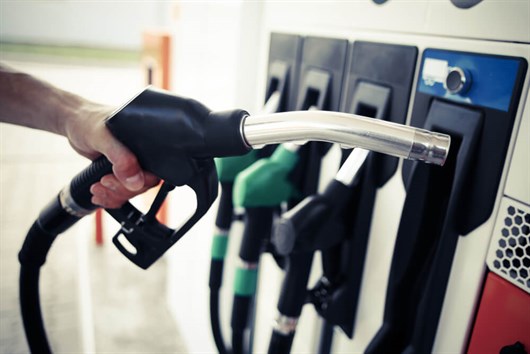 Local police forces have attended the protests. Gwent Police said that 12 people have been arrested for breaching a legal notice given to the organisers last week. The notice prohibited the Prince of Wales bridge from being blocked and prohibited protestors from driving under 30 mph.
Chief Superintendent Tom Harding said: "The right to protest under UK law must be balanced with the rights of the wider community who may be affected.
"By implementing restrictions on the moving protest, we aimed to protect the public and local communities.
"Along with partners, we identified that failing to comply with the legal notice requirements would lead to emergency and critical services being restricted therefore posing a risk to local communities, action was taken when I deemed these risks existed."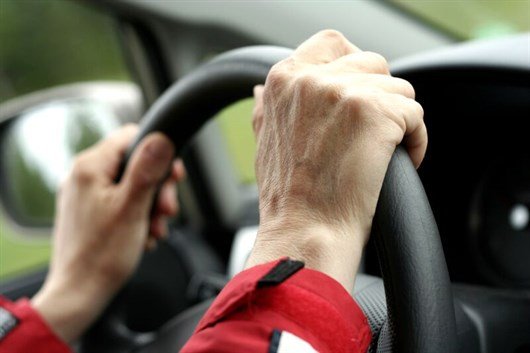 The protests come as the average price of petrol hit another record high on Sunday, 3 July 2022 of 191.53p-per-litre with diesel close to £2 at 199.03p (a fraction below its all-time high of 199.09p on 25 June 2022), according to the latest data from the RAC. 
Fuel Price Stand Against Tax has launched a petition calling for fuel duty to be cut by 50 per cent, which more than 300,000 people have signed. 
Similarly, the FairFuel UK Campaign is calling for a fuel duty cut of at least 20p. Founder Howard Cox said that his organisation was not involved in the action and would only support protests which are lawful and do not impact on lives and emergency services.
However, he said that today's protests were "not just demonstrations against the record excruciatingly high petrol and diesel prices" but were also about the Government being "out of touch" and failing to scrutinise prices, which has allowed petrol and diesel "profiteering" to "run rife", while at the same time "wallowing in £3billion of extra VAT in just the last year alone".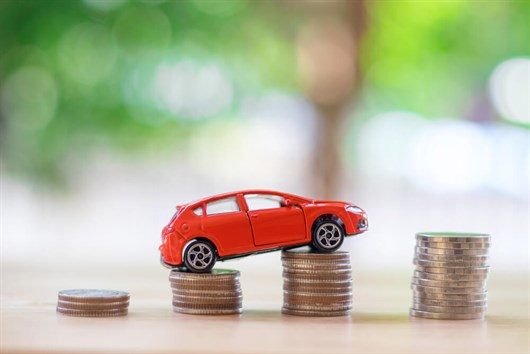 Cox accused the Government of being "in denial" and said it was "clueless in reducing the pain of the crippling cost of living crisis".
"With UK petrol prices currently 20p more than the average across 35 European countries and diesel 25p more, Rishi Sunak must cut fuel duty by at least 20p and introduce PumpWatch," Cox added. 
RAC fuel spokesman Simon Williams added that there doesn't appear to be any sign that retailers are reducing their forecourt petrol prices despite average weekly wholesale costs falling for five straight weeks.
"The average cost of delivered unleaded was 145.7p a litre last week which after adding 7p a litre retailer margin and 20 per cent VAT produces a price of 183p," he said. "Despite this, the big four supermarkets, which dominate fuel sales, are standing firm with a litre of petrol at their stores costing an average of 190.19p."
"We've been lobbying the Government for months to take further action." RAC fuel spokesman Simon Williams
He added: "We've been lobbying the Government for months to take further action to ease the financial burden caused by record pump prices. It's time to take action and announce a further cut to duty or to VAT to help hard-pressed drivers and businesses.
In March 2022 the Government cut fuel duty by 5p-per litre and the Chancellor has said he will examine whether to reduce the levy further. 
The Competition and Markets Authority (CMA) is due to report the findings of its 'short and focused review' of the fuel market soon.
Why are fuel prices rising?
Many factors determine fuel prices, including the price of a barrel of oil, the UK Government's taxation policy (as both fue duty and VAT are applied to each litre of fuel at the pumps) and the margins which fuel retailers decide to make. 
Other factors which influence wholesale prices, according to the RAC, are: oil refinery production and capacity, the pound to dollar exchange rate, as refined fuel is sold in US dollars per metric tonne; and distribution costs. 
Fuel prices have risen this year in response to wholesale prices rising, which have been affected by the Ukraine war. However, in recent weeks wholesale prices have fallen but pump prices have remained high as fuel retailers have not yet cut their prices. 
What the latest fuel prices?
As of Sunday, 3 July 2022 the average price of petrol is 191.53p-per-litre, while  diesel is close to £2 at 199.03p (a fraction below its all-time high of 199.09p on 25 June 2022), according to the latest data from the RAC. 
Where can I find the cheapest fuel prices near me?
Generally, the big four supermarkets (Asda, Morrisons, Sainsbury's and Tesco) have the cheapest fuel prices. Motorway service stations, in contrast, are usually the most expensive place to fill up. 
Ask HJ
Can I use E5 or E10 petrol in my Ford Focus?
I have a 2020 Ford Focus Active X 1.0 EcoBoost 125. Can you advise on the best petrol to use in this car, please - E5 or E10?
Your 2020 Ford Focus will be perfectly fine using either E5 or E10 petrol - it has been designed to cope with the increased ethanol content of E10. The occasional tank of E5 may benefit performance and economy slightly, plus help reduce carbon build up inside the fuel system.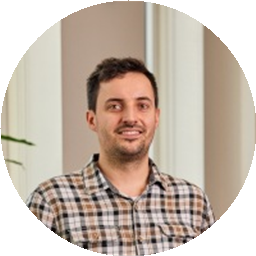 Answered by
Lawrence Allan
More Questions
Ask HJ
Can you recommend a PHEV with a long range?
We own a BMW i3 REX and love it. The pure electric range is around 100 miles, which is perfect for day-to-day use and the REX makes the rare longer journeys stress-free. We'd like something a little larger but don't believe there is another vehicle like it that can offer a decent pure-electric range with the back-up of petrol/ diesel. Even those that may come close, on paper, don't seem to: a friend recently bought a Mercedes C-Class PHEV with a claimed electric range of more than 30 miles but she can barely get to work on a charge (less than 10 miles). Needless to say she is very disappointed. I read recently about a small Japanese soft roader in the pipeline that was similar to the i3 (good electric range with petrol back-up that does not drive the wheels, and hence very efficient) but for the life of me can't remember what it was. Can you help?
Sounds like you're thinking of the new Nissan Qashqai e-Power. Like in your BMW i3, there's no direct link between the 1.5 petrol engine in the Qashqai and the wheels; instead, the engine charges the battery. Unlike your i3, though, you can't charge the Qashqai by plugging it in – so it's more like a conventional hybrid with a very limited electric range. It sounds like your best option will be to make the leap to a pure-electric vehicle. The Kia EV6 is one of our favourites, while its 328-mile range and ultra-fast charging capability (10-80% in less than 20 minutes) should take the stress out of long journeys.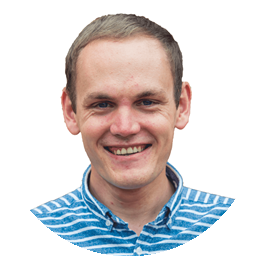 More Questions
Comments
Author

Sarah Tooze
Latest