Drivers face £160 fine under new cycle lane rules in London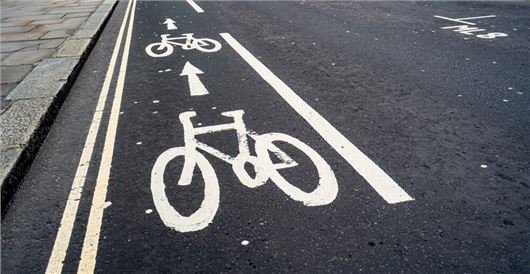 Published 27 June 2022
Transport for London (TfL) and London boroughs have been given new powers to fine vehicles that drive in cycle lanes.

 

Drivers could be charged up to £160 (reduced to £80 if paid within 14 days).

 

Move is designed to improve safety for cyclists.

 
The Government has introduced new powers allowing TfL and London boroughs to fine motorists who infringe on cycle lanes and cycle tracks.
Most cars are already prohibited from driving within or crossing the white lines of the cycle lanes that are marked by a solid white line and cycle tracks but until now they have only been enforced by the police.
TfL said that cycle lanes "play a vital role in keeping people cycling separated from most motor traffic, reducing the risk of collisions, which can cause death and serious injury" and that improving non-compliance will "help improve safety and the confidence of cyclists". 
Initially, TfL will use existing CCTV cameras to enforce contraventions in cycle lanes and cycle tracks at key locations across its road network.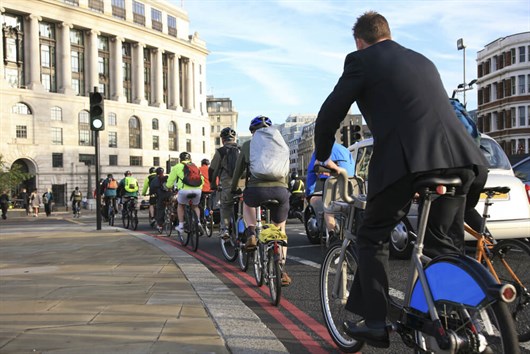 Will Norman, London's walking and cycling commissioner, said: "Making London's streets safer is our top priority. These new enforcement powers will deter motorists from infringing on crucial space specifically designated to keep cyclists safe and will help improve cyclist's confidence when getting around the capital.
"Enabling more Londoners to walk and cycle continues to be at the heart of the Mayor's vision to create a healthier, cleaner and more sustainable London for everyone - these new powers will play an important role in that."
Mayor Philip Glanville, London Councils' climate change, transport and environment lead, acknowledged that most motorists do follow the rules but that "enforcement is a good deterrent for those who put other road users at unnecessary risk".
When do the new cycle lane rules in London take effect?
The new enforcement rules for driving in a cycle lane take effect from 27 June 2022. 
From this date, TfL may issue a Penalty Charge Notice (PCN) to drivers if they drive over the white line of a cycle lane when not permitted or stop or park in a cycle lane when not permitted.
When can I drive in a cycle lane without being fined?
Transport for London (TfL) says that drivers may be permitted to cross the solid white line of a cycle lane if they are turning left or accessing private property.
They may sometimes be permitted to stop or park in a cycle lane, even when it is in use, but only when the normal rules of our red routes allow. Signs or road markings will let you know where this is permitted.
Driver may not drive along the cycle lane before or after these manoeuvres, and they should give way to cyclists using the cycle lane so they do not need to stop or swerve.
Can I ride a scooter in a cycle lane in London?
Only electric scooters available to rent as part of a Government trial can be used in cycle lanes in London (along with traditional pedal cycles). 
Other types of scooters and motorcycles may not use cycle lanes.
Ask HJ
New Highway Code - when do drivers have to give way to cyclists?
The new Highway Code states that drivers turning left and right must give way to cyclists coming from behind them. Does this mean drivers waiting at the crown of the road to turn right must check for cyclists coming from behind in the middle of the road down their offside or does this just apply in a one-way street scenario?
The requirement to give cyclists going straight priority at junctions applies in all situations (unless sign, road markings or signals indicate otherwise) and not just one-way streets.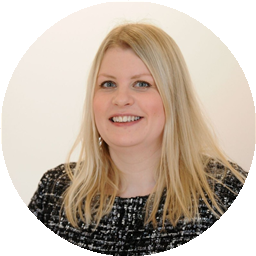 More Questions
Ask HJ
Do you need a driving licence for an electric bike?
I understand that electric scooter riders require a driving licence to use, is the same true for electric powered bicycles, and, if so, is a provisional sufficient?
If it is an electrically assisted pedal cycle (i.e. it has pedals that can be used to propel it), it has a maximum power output of 250 watts and the electric motor won't assist you when you're travelling more than 15.5mph then you don't need a licence to ride one and it does not need to be registered, taxed or insured. However, if it doesn't meet this criteria it is classed as a motorcycle or moped and you will need a driving licence, tax and insurance, and will need to wear a crash helmet. See: https://www.gov.uk/electric-bike-rules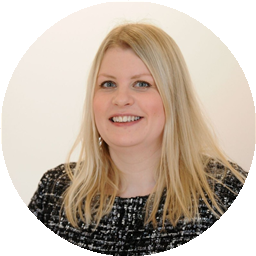 More Questions
Comments
Author

Sarah Tooze
Latest