Two-fifths of councils fail to record misuse of disabled parking bays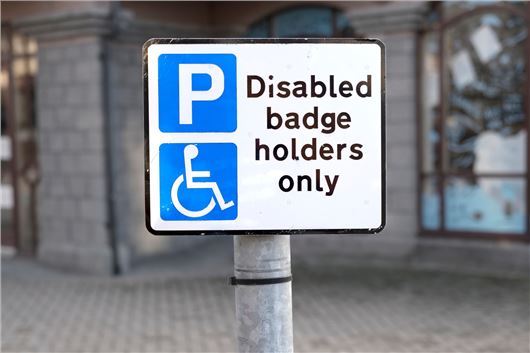 Published 23 May 2022
Only 43 per cent of councils record misuse and abuse of the Blue Badge scheme.
There were only 4,815 reports of misuse across the entire UK in 2021 and 585 prosecutions.
Disabled Motoring UK says it receives frequent reports of miuses of the scheme. 
Local authorities are failing to clamp down on misuse of disabled parking bays, with only 43 per cent of councils that responded to a freedom of information (FOI) request saying that they record misuse and abuse of the Blue Badge scheme.
If a member of the public suspects a Blue Badge is being used wrongly (for instance, it is being used by someone other than the Blue Badge holder) or they see a vehicle persistently parking in a disabled bay without displaying a Blue Badge, they should report it to the local authority. 
However, according to the FOI, which 180 of 207 councils responded to, only 57 per cent recorded this data. 
According to the responses, there were 4,815 reports of misuse across the entire UK in 2021.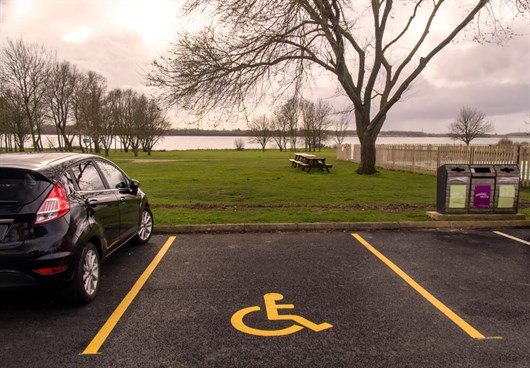 Disabled Motoring UK (DMUK), which carried out the FOI, said it was "alarmed" that so many local authorities do not record reports of misuse and abuse of the scheme. 
DMUK's communications and campaigns director Heidi Turner said: "We receive frequent reports and online comments about Blue Badge abuse in areas throughout the UK.
"We don't have any hard data on the scale of the problem but cannot believe it is just 5,000 cases."

Ideally, councils should be enforcing the Blue Badge scheme by asking traffic wardens to inspect Blue Badges to make sure the holder is present.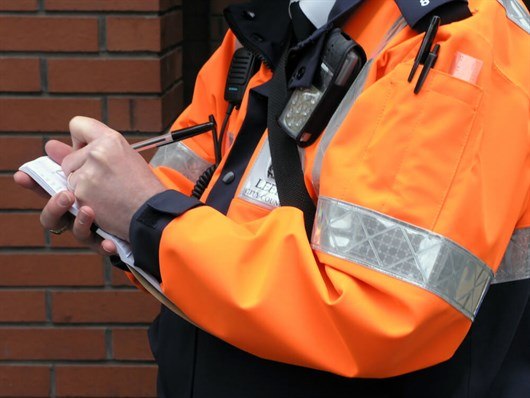 Turner said that often a friend or relative of the Blue Badge holder is using a badge and that means they are taking a "valuable space" away from another Blue Badge holder who needs it. 
However, the DMUK said that some local authorities are "doing great work in enforcing the scheme and holding abusers of it to account".
The FOI revealed that 585 prosecutions took place in 2021, resulting in £121,507 in fines for abusers of the Blue Badge schemes and costs totalling £146,661.35.
Commenting on the findings, a Local Government Association (LGA) spokesperson said: "Councils take Blue Badge fraud seriously and are working hard to combat it. Gathering evidence and mounting a prosecution can be time-consuming and expensive but councils know their areas and are best placed to decide the most effective way to tackle it.
"Illegally using a Blue Badge is not a victimless crime." LGA spokesperson 
"Illegally using a Blue Badge is not a victimless crime. For disabled people, Blue Badges are a vital lifeline that helps them get out and about to visit shops or family and friends. Residents are urged to contact their council about people they suspect are illegally using a badge, bearing in mind people's need for a badge might not always be obvious." 
The FOI found that there are 66,612 people across England who receive a Blue Badge because of a hidden disability, such as an anxiety disorder or a brain injury.
Is misuse of a Blue Badge a criminal offence?
It is a crime under Section 117 of the Road Traffic Regulation Act 1984 to misuse a Blue Badge and if you are prosectued you could be fined up to £1,000. 
How do I report misuse of a Blue Badge?
If you suspect someone is misusing a Blue Badge you should report it to your local authority. This could be through an online form on their website, a dedicated email address or a phone number. 
Ask HJ
Can I appeal a parking fine for not displaying my Blue Badge?
I am a disabled person unable to walk more than a few yards at a time. I have been using my local supermarket's disabled parking bays for many years, always parking in more or less the same place, close to the store. Today I received a parking charge letter charging me a fee of £70 for using a bay without displaying a Blue Badge. An error on my part. However, the parking attendant stood watching as I struggled out of my car to find a trolley. The photograph sent to me of my car clearly shows it parked in a disabled bay in front of a disabled parking sign. The sign simply states 'for the use of Blue Badge holders only'. There is no mention that a badge must be displayed as a condition of using the bay. There are no other signs visible stating conditions of use. In your opinion, do I have grounds to appeal the charge?
Although it is the responsibility of the Blue Badge holder to make sure their Blue Badge is displayed (and if it isn't, the parking company can legitimately issue a ticket) I think you should appeal. We have spoken to Disabled Motoring UK (DMUK) about this and they advise appealing in two ways. Firstly, you could write to the parking company that has sent you the fine to explain you are a genuine Blue Badge holder who forgot to display your badge and include a copy of your badge with the appeal. Sometimes parking operators will cancel the charge and ask the person just to pay an admin fee. Secondly, you could take pictures of the signs and their proximity to the bays and state that you feel there is insufficient/inadequate signage.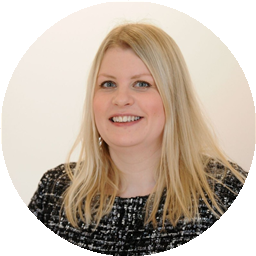 More Questions
Ask HJ
Blue Badge scheme - how do I get a disabled parking bay outside my home?
A friend has just qualified for a Blue Badge. Is she entitled to have a disabled parking bay outside her home?
Your friend is entitled to apply for one via the local council. She should be able to do this via their website. They will review her application and inform her if she is successful or not.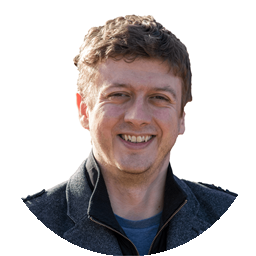 More Questions
Comments
Author

Sarah Tooze
Latest