Fuel prices set to rise again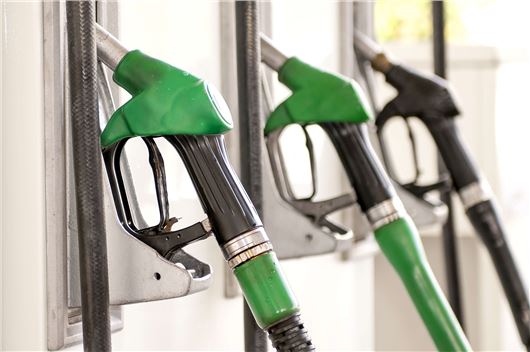 Published 05 May 2022
Dip in the sterling-to-dollar exchange rate starts to make wholesale fuel more expensive.
EU's plan to phase out Russian oil is also likely to cause the price of a barrel of oil to rise.
Fuel retailers protecting themselves from rises with their margins estimated to be up 4p in April.
Motorists must brace themselves for further fuel price rises, following a slight dip in April. 
The average price of petrol fell 0.5p in April to 162.75p-per-litre, with diesel remaining at 177p, according to the RAC.

Petrol is now 4.5p a litre lower than the record high of 167.3p set on 22 March while diesel is 2.5p below 179.9p recorded on 23 March.
However, wholesales costs have started to increase again due to a reduction in the sterling-to-dollar exchange rate over April, with a fall from $1.3 to $1.25. This makes wholesale fuel more expensive for retailers to buy as fuel is traded in dollars, and is likely to lead to an increase for motorists at the pumps.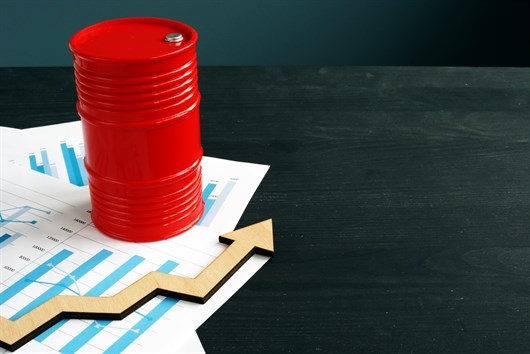 RAC fuel spokesman Simon Williams said: "Although the price of oil has cooled considerably, there's still plenty of uncertainty in the market which is leading to prices jumping around a lot. This, coupled with the exchange rate worsening, isn't good for drivers and news that the EU is planning to phase out Russian oil is likely to cause the barrel price to rise."
He suggested that the biggest fuel retailers have been protecting themselves against future rises by failing to pass on the savings they were benefiting from when wholesale prices were lower earlier in April.
"Retailers' margins were far higher in April than they were in March," Williams said. "RAC Fuel Watch data estimates they took around 4p more a litre than they did over the course of the previous month.
"This will surely be a disappointment to the Chancellor who cut fuel duty by 5p a litre in the Spring Statement."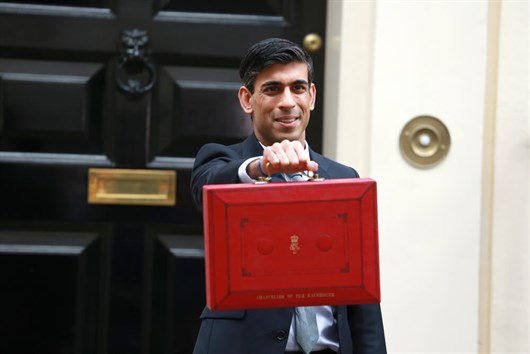 Every mile is now costing petrol car drivers 18.5p and diesel drivers nearly 20p, based on a notional figure of 40mpg, the RAC says.
The cost of filling a 55-litre family car from empty is 50p less than it was at the start of April at £89.51 while diesel still costs £97 for a full tank.
Asda was the cheapest of the big four supermarkets for petrol in April at 159.38p, closely followed by Morrisons and Sainsbury's, which were both under 160p. 
Asda also had the cheapest diesel at an average of 173.12p across its sites – half a penny lower than Morrisons.
The average price of a litre of fuel at motorway fuel stations rose by nearly a penny a litre with petrol going up 0.67p to 182.08p and diesel 0.83p to 192.34p.
1
What factors determine fuel prices?
Wholesale fuel prices help determine how much you pay at the pumps, although fuel retailers have a part to play as they can choose to cut or increase prices. 
The Government can also influence price by what it sets the fuel duty at. Currently it is set at currently 52.95p-per-litre, following a 5p cut in the Spring Statement. VAT at the standard 20 per cent rate is also added to every forecourt fuel transaction. 
The other factors influencing wholesale fuel prices are: the global price of crude oil; supply and demand for crude oil; oil refinery production and capacity; the pound to dollar exchange rate, as refined fuel is sold in US dollars per metric tonne; distribution costs; and the margin fuel retailers decide to take. 
2
Where can I find the cheapest fuel prices near me?
Generally, the big four supermarkets (Asda, Morrisons, Sainsbury's and Tesco) have the cheapest fuel prices. Motorway service stations, in contrast, are usually the most expensive place to fill up. 
Asda was the cheapest of the big four supermarkets for petrol and diesel in April 2022 (159.38p-per-litre for petrol and 173.12p for diesel).
At motorway fuel stations the average price of a litre of fuel in April rose by nearly a penny a litre with petrol going up 0.67p to 182.08p and diesel 0.83p to 192.34p
3
How much profit do fuel retailers make?
Currently, fuel retailers have a margin of 6.62p for every litre of petrol and 3.90p for every litre of diesel, according to RAC Fuel Watch data.
Retailers' margins were 4p higher in April than in March, the RAC says, as they failed to pass on the savings they were benefiting from when wholesale prices were lower.
However, in December 2021 their profits were even higher at 16p and 12p respectively. 
Ask HJ
Has using E10 caused my fuel economy to drop?
I have a 2019 Honda CRV 1.5 AWD with 11,000 miles, full service history and not due a service until May 2022. I had been averaging around 34/33 mpg until recently. My fuel economy has dropped to 28/26 mpg. My route hasn't changed I believe I have been using the new petrol E10. Is this mpg drop to be expected with the recent formula change to petrol? If this is the case I would be using approximately half a gallon more petrol for every twenty pound spent at the pump. I don't see how this could be any benefit to the environment burning more fuel only an advantage to Government taxes and the fuel companies.
I'm not convinced this has anything to do with the switch to E10 fuel. This generation of Honda CR-V was launched in 2018, which means it has been developed (and WLTP) tested with E10 fuel. And even if E10 did increase fuel consumption, I would not expect it to result in a dramatic 20 per cent cut in mpg. It could simply be caused by the cold weather (fuel economy can drop by 15-25 per cent in the winter) or it may be an issue with the fuel or air filter. Alternatively, there may be a fault with one of the spark plugs or oxygen sensors. When did you last check your tyre pressures? A slow puncture of low PSI rating will inevitably increase rolling resistance and result in more fuel use.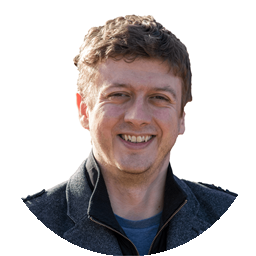 More Questions
Ask HJ
Can you recommend an SUV with good fuel economy?
I am looking for a good sized SUV with strong mpg. I really like the Hyundai Tucson but the 35mpg puts me off. As I am only doing daily short trips I'm not sure if a diesel option would be the best fit. I have between £15,000 and £18,000 to spend so I'm considering the Suzuki SX4 S-Cross, which is a hybrid or Renault Kadjar. I am not a badge snob so happy to try a less common brand. What are your thoughts on getting good build quality and mpg? I'm happy to consider 2018 plates onwards.
Of the two cars you mention, the Suzuki will probably get the best real world fuel economy, but both these cars are mild hybrids that make nominal fuel savings of about 5mpg. For a significant saving, you'll be better off with a full hybrid such as the Toyota RAV4 – you don't plug it in, but its larger battery and motor mean it can travel for a few miles on electric power alone, unlike the Suzuki and Renault. Your budget will get you a 2016 RAV4 with highish miles, but Toyotas are know for their reliability and their hybrid systems are also very robust. It's a comfortable and practical car. Here's our review: https://www.honestjohn.co.uk/carbycar/toyota/rav4-2013/
Answered by
Russell Campbell
More Questions
Comments
Author

Sarah Tooze
Latest