Extra lay-bys could be fitted to all smart motorways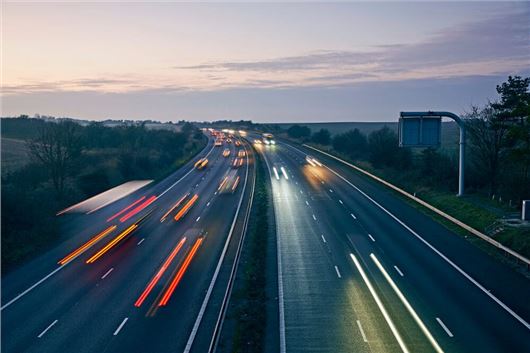 Published 17 November 2021
National Highways is "actively looking" at where to build extra emergency areas on all-lane running smart motorways under construction and considering retrofitting them to existing ones.
All-lane running smart motorways, in which the hard shoulder is permanently used as a 'live lane', have been criticised by safety campaigners and MPs, following a number of fatalities. 
Earlier this month, a report by the House of Commons Transport Select Committee called for the roll-out of all-lane running smart motorways to be paused until five years of safety data is available. 
Huw Merriman MP, the committee's chair, suggested that the current data, which shows that smart motorways are safer than conventional motorways, is "open to question". 
Motorists are also confused about their use with half still unclear on what to do if they break down in a live lane, according to the committee.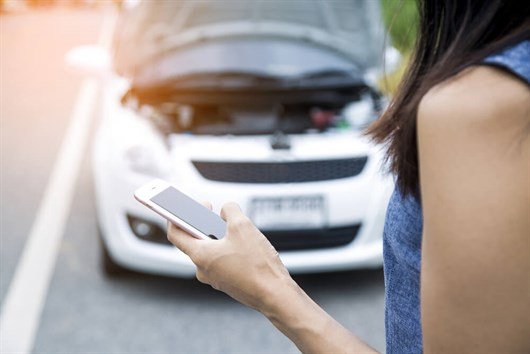 Now, National Highways (formerly Highways England), which manages England's motorways, has said it intends to build additional emergency areas on smart motorways currently under construction - approximately 80 miles. 
Smart motorways programme director David Bray said: "We have listened to drivers' concerns about being able to find a safe place to stop in an emergency. 
"We are actively looking at where we can build additional emergency areas on motorways currently under construction. 
"Doing the work while the roads are already being upgraded would mean less disruption for road users and the local community."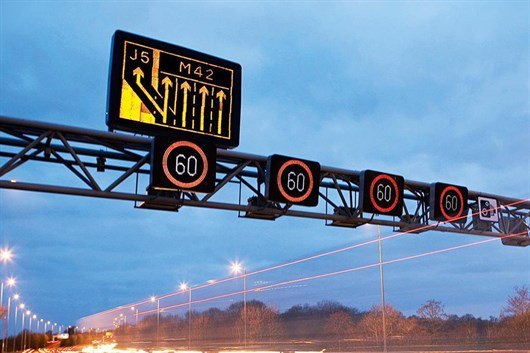 He added that National Highways is "continuing to consider whether additional emergency areas could be retrofitted on existing sections of all-lane running motorway where places to stop in an emergency are more than one mile apart", which was a commitment from an evidence stocktake and action plan published by the Department for Transport in March 2020. 
National Highways has already installed an additional 10 emergency areas on the all-lane running sections of the M25 since those sections were first constructed.
What are smart motorways?
Smart motorways were introduced as a way of managing traffic and easing congestion, without having to widen roads. 
1
What are the types of smart motorway?
There are three types of smart motorway:
All-lane running: the hard shoulder is permanently converted into a live lane and there are emergency refuge areas at regular intervals.
Dynamic hard shoulder: the hard shoulder is converted to a live lane at peak times of congestion.
Controlled: a motorway with three or more lanes, a hard shoulder and variable speed limits
2
Are smart motorways safe?
Safety campaigners, members of the police and MPs have all raised concerns about smart motorways, particularly all-lane running ones. 
A BBC Panorama investigation in 2020 found that 38 people were killed on smart motorways between 2014 and 2019 due to stranded vehicles in live lanes.
The Government announced a series of measures to improve the safety of smart motorways later that year, following a review. 
However, it maintains that "in most ways, smart motorways are as safe as, or safer than, the conventional ones", based on the available data. 
Subsequent reports have backed up this claim but there has been criticism that the data on smart motorways is not sufficient.
3
What should I do if my car breaks down on a smart motorway?
Smart motorways have emergency areas, placed at regular intervals, and you should use one of these, if possible. They are painted orange with orange SOS signs, and have an emergency phone where you can call for help.
National Highways says that you must contact them if you're in an emergency area.
If it's not possible to get to an emergency area, you should get yourself and any passengers out of the vehicle via the passenger door, and get over the safety barrier on to the verge. Keep clear of your vehicle and moving traffic at all times. If you can't get to an emergency phone, then call 999 immediately.
National Highways says that if your car stops unexpectedly and it isn't safe to get out, keep your seatbelt and hazard lights on and call 999 immediately.
Comments
Author

Sarah Tooze
Latest