Thousands of drivers could be hit with ULEZ charge next week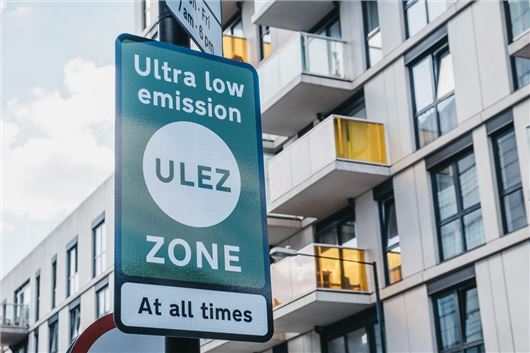 Published 22 October 2021
Transport for London (TfL) estimates 138,000 vehicles could be affected by the expansion of London's Ultra Low Emission Zone (ULEZ) next week. 
Drivers with non-compliant vehicles (pre Euro 4 for petrol cars, vans, minibuses and other specialist vehicles and pre Euro 6 for diesel cars, vans, minibuses and other specialist vehicles) will have to pay a £12.50 charge to enter the zone from Monday (October 25). 
>> Check if your vehicle is compliant here
The new zone will be 18 times the current central area and will run 24 hours a day, seven days a week (except Christmas Day) and covers all areas within the North and South Circular.
The zone is being expanded to help tackle air quality in the capital. TfL expects the larger ULEZ to reduce nitrogen dioxide by around 30% across the whole city.
Drivers on low incomes or who are disabled and live in one of the 32 London boroughs or the City of London can apply for the ULEZ car and motorcycle scrappage grant.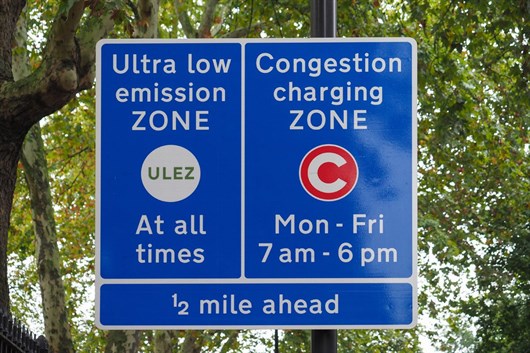 This gives drivers £1000 to scrap a motorcycle or moped or £2000 to scrap a car, which don't meet the ULEZ standards. 
TfL is also urging anyone liable for the charge to consider using public transport or to walk or cycle, if possible. If you need to drive, it suggests using a car club which has ULEZ compliant vehicles. 
TfL said that more than 80% of vehicles are now compliant, up from 39% in February 2017 when the plans for the larger area were first announced.
However, it estimates that 100,000 cars, 35,000 vans and 3000 lorries could potentially be affected by the tighter standards in the expanded area every day.
Mayor of London Sadiq Khan said: "London's toxic air is a health crisis causing long-lasting harm to our children and contributing to thousands of premature deaths.
"The Ultra Low Emission Zone has already cut nitrogen dioxide pollution by nearly half in central London and the expansion of the zone on 25 October means many more Londoners across the city will enjoy the benefits of cleaner, healthier air."
Comments
Author

Sarah Tooze
Latest