Over 14 million damaged cars on the road, new research suggests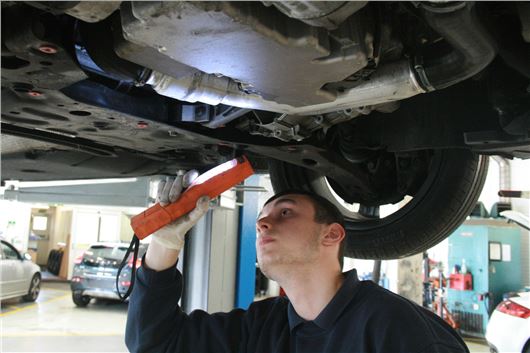 Published 24 September 2021
Millions of cars are being driven on the UK's roads with some form of damage, according to a new study from the AA.
The research claims that 44 per cent of cars are damaged, based on a survey of 14,759 drivers carried out in August by AA Insurance. A figure that would equate to over 14 million cars when applied to all licenced cars in the UK. 
>>> 175,000 drivers in the UK fined for parking in disabled bays
Drivers in London are the most likely to own a damaged car with more than half of those polled (52 per cent) saying their vehicle had a problem. The south west (48 per cent) and the south east (46 per cent) complete the top three with a respective 48 and 46 per cent of drivers admitting their car was damaged.
Young drivers are the most likely to own a damaged car, with two thirds (67 per cent) of 18-24-year-olds admitting their vehicle was "scarred" compared to two in five (41 per cent) of the over-65s.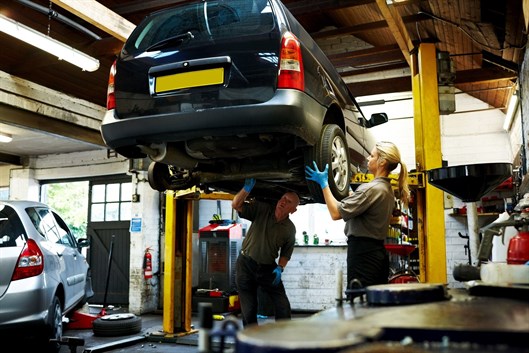 When it came to reported damage most drivers said their car had a "minor scuff" with eight out of 10 (83 per cent) reporting a dent, scrape or bodywork mark. However, the AA has warned while bodfywork marks may look minor many of these damaged cars could be hiding more significant problems, such as damage to bumper brackets, impact bars or absorbers.
"Damage on cars can be like an iceberg – while on the surface things look manageable, it's what's lurking underneath that can really cause problems," said David Coughlan, managing director of AA Insurance.
"Any detriment to the structural integrity of the car could harm its performance if it were involved in a major collision."
One in 20 drivers who took part in the survey said their car had more obvious bodywork damage, but shockingly three per cent of owners said they drove with badly worn or damaged tyres. Other blemishes included; broken wipers, lights on the dashboard and missing wing mirrors.
Damage to UK cars – all respondents that said their car had at least one damaged item
| | | |
| --- | --- | --- |
| Rank | Type of damage | % |
| 1 | Minor damage (i.e. light scuffs and scratches) | 83% |
| 2 | Glass (inc. windscreens and side windows) | 11% |
| 3 | Dashboard warning light on | 7% |
| 4 | Obvious bodywork damage (i.e. dents, broken panels) | 5% |
| 5 | Wipers | 3% |
| 6 | Tyres (worn, bulges etc) | 3% |
| 7 | Wing mirrors (missing and damaged) | 3% |
| 8 | Exterior light not working (i.e. headlights, brake, reversing) | 2% |
| 9 | Brakes screeching | 2% |
| 10= | Suspension (i.e. knocking noises when driving) | 1% |
| 10= | Steering (i.e. vehicle pulls to one side) | 1% |
Comments
Author

Dan Powell
Latest