Charity launches campaign to tackle disabled parking space abuse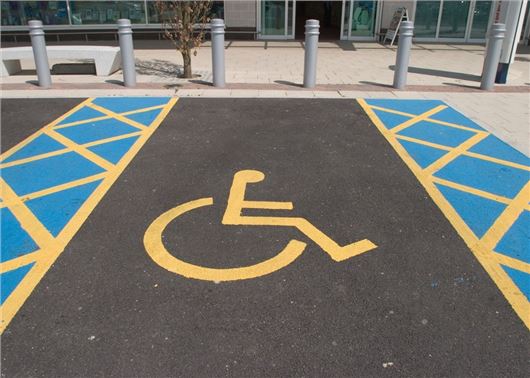 Published 17 August 2021
A disabled motoring charity has launched a national campaign to raise awareness of the misuse of disabled parking bays. 
Disabled Motoring UK (DMUK) is asking members of the public to share their car park experiences over the past 12 months. The charity is inviting the public to take part in an online survey and report on cases of disabled parking bay abuse they have seen. The charity is also asking people to say what actions were taken by the car park operator to tackle the problem. 
More than 750 people took part in the research in 2020, with more than half saying they had never seen signs of Blue Badge enforcement at supermarkets. A shocking 86 per cent said supermarket staff had not taken action when they reported the misuse of the parking space.
DMUK will present the results of the survey to the parking industry and encourage it to take the problems of disabled motorists more seriously and manage their parking provision correctly. The Baywatch campaign also aims to change public attitudes by bringing to the attention of disabled bay abusers the impact that their actions can have.
Graham Footer CEO of Disabled Motoring UK said: "With the results of this survey, we hope to continue informing the parking sector of these common experiences of disabled bay abuse, making them aware of the significant impact it can have on Blue Badge holders when they are not able to access services the way they should due to the inconsiderate parking of others."
Comments
Author

Dan Powell
Latest